Перевести
Меню сайта
Категории раздела
Наш опрос
Статистика
www.dxzone.com

| | |
| --- | --- |
| VHF Aurora : | |
| 144 MHz Es in EU : | |
| 70 MHz Es in EU : | |
| 50 MHz Es in EU : | |
| 144 MHz Es in NA : | |
| | |
| --- | --- |
| Today's MUF & Es : | |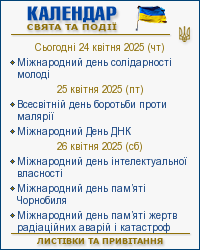 Главная » 2019 » Апрель » 19 » Best QSO mapping tools to display contacts
---
15:48
Best QSO mapping tools to display contacts
Best QSO mapping tools to display contacts
The best QSO Mapping apps will help you represent your contacts on a world map, and to share them with your fellow hams.
Thanks to free on-line geo mapping tools, it is now possible to create a map of your contacts. Several applications offered to the amateur radio community by talented developers are now available on-line. Almost all of these tools are based on grid square locators conversion algorithm, external mapping services such as Google maps API integration and often require a standard ADIF or EDI logbook file as input.
Here are some of the most interesting resources available on the web.
A web site offering a QRZ.com integrated mapping service. Allows creating a google map of your QSOs adding a list of QSOs manually or importing an ADIF log file. Registration and a QRZ.com account is required. (by N9MS)

---
Write down grid squares of your QSOs and this nice online tool will create a World map with all contacts QTH linked to your home QTH. The QSO map picture can be downloaded for resharing. (by OK2PBQ)

---
With this tool it is possible to create QSO maps overlay on Google maps there each QSO get a line from the home location to each DX location. An EDI logbook file is used as input. The creation will only use complete locator in the 6 characters format. (by SM7LCB)

---
Web based Amateur Radio Log Analyzer display qso map based on uploaded log, support ADIF Cabrillo REG1TEST-Edi and STF-Logfile format Publish statistics broken by QSO7h Squares, fields or DXCC. (by DL4MFM)

---
Create an on-line QSO Map of your contacts submitting a simple EDI contest log file. The EDI file must contain locators, the app will create a nice map based on google maps engine. Map will be saved online and the resulting url can be easily shared on social networks. (by UT4UKW)

---
LogView is a free post-contest log-visualisation tool, for analysing contest performance. It plots the QSOs in a Cabrillo-format contest-log on to one
of 8 different maps by finding the position of each QSO from an online database of about 970,000 W/VE callsigns. (by EI8IC)

---
This web application will read in a ham radio ADIF file produced by many logging programs and map contacts on a Google map. This simple tool converts also the log file into a KML file that can be easily downloaded and imported into Google Earth for a tridimensional view of your QSOs. (by K2DSL)

---
Also see:
Просмотров:
69
|
|
Вход на сайт
Поиск
УКВ ретранслятор ОДЕССА
:

Одесса 439,000/431,400 (-7,600) субтон 67.0
УКВ ретранслятор Сергеевка
:

Одесса 439,200/431,600 (-7,600) DMR, D-Star, Fusion, P-25
Поиск позывных
Календарь
Архив записей
Интересные сслки


Каталог русскоязычных сайтов AddsSites, бесплатная регистрация сайтов.