Перевести
Меню сайта
Категории раздела
Наш опрос
Статистика
www.dxzone.com

| | |
| --- | --- |
| VHF Aurora : | |
| 144 MHz Es in EU : | |
| 70 MHz Es in EU : | |
| 50 MHz Es in EU : | |
| 144 MHz Es in NA : | |
| | |
| --- | --- |
| Today's MUF & Es : | |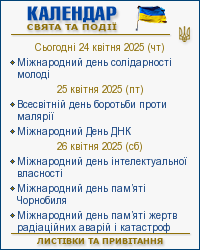 Главная » 2018 » Август » 8 » DXNL 2105 - August 8, 2018                       DX Newsletter
---
17:13
DXNL 2105 - August 8, 2018                       DX Newsletter

DXNL 2105 - August 8, 2018
DX Newsletter

a free and weekly service of
DARC Committee "DX"
(http://www.darcdxhf.de)

Editor: Klaus Poels, DL7UXG
(e-mail: dxnl@dxhf.darc.de)

translation by: Oliver Bock, DJ9AO


A3, Tonga:
Hardy/DL7JLL will be paying several Tongan islands a visit during
August and September. QRV until Sept. 14 as A35JLL on 40, 20, 15,
and 10m, running a KX3. QSL via DL7JLL.

CE9, Antarctica:
Sergey/R3IW operates as RI1ANW from Novolazarevskaya Station
(AN-016) until March 2019. QSL via RN1ON, ClubLog OQRS.

E7, Bosnia-Herzegovina:
The Zajednica Radioamatera Herceg Bosne - Association of
Radioamateurs of Herceg Bosna (ZRHB) celebrates its 25th
anniversary with the callsign E725ZRHB until the end of the year.
An award will be available as well. QSL via E73Y.
http://www.zrhb.org/

F, France:
The special event station TM13FAJ remains active around the 13th
Astrophysics Festival and the 28th Festival de Fleurance until
August 15. Operators are F4CWN, F4HVH, F5GFE, F5JMH, F5LNT, F6BYZ,
F6FUD, F6GGX, and F8BMG, all from the Radio Club of Gers (F5KHP).
QSL via bureau, F8BMG (d), eQSL, ClubLog.

G, England:
GB0PKF, operated by members of the Fareham and District Amateur
Radio Club, will be active on the 11th and 12th in the context of
the Portsmouth International Kite Festival. QSL via eQSL.

KH6, Hawaii:
Between Aug. 13 and 17 Yo/JN1CBZ operates from Hawaii (OC-019) on
40-6m (SSB and FT8) as KH6/JN1CBZ. QSL via h/c (d/B), eQSL.

OX, Greenland:
Brandon/W0GPR is a student at the University of Buffalo and will be
conducting geological investigations on Greenland during August.
Between the 9th and 27th he hopes to operate as OX/W0GPR from
various camps (WW Loc. GP48, GP49, GP58, GP59) with a KX3,
Buddipoles, and vertical antenna on 40, 30, and 20m (digital modes,
SSB). QSL via W0GPR, LoTW.

PY, Brazil:
ZY130ULD celebrates the 130th anniversary of Uberlandia City
between Aug. 12 and Sept. 10 on HF (SSB, digital modes). QSL via
PY4RR (d/B).

V2, Antigua and Barbuda:
Philippe/EA4NF will be active as V26NF from Antigua (NA-100)
between the 12th and 19th on 40-10m. QSL via EA4NF (d/B).

YB, Indonesia:
The following special event stations are celebrating Indonesia's
independence (73 years ago) between August 10 and 17:
YB73RI/0: Jakarta Special District
YB73RI/1: West Java, Banten
YB73RI/2: Central Java, Special District of Yogjakarta
YB73RI/3: East Java - Madura
YB73RI/4: South Sumatera, Lampung, Jambi, Bengkulu, Bangka Belitung
YB73RI/5: Riau, Riau Islands, West Sumatera
YB73RI/6: North Sumatera, Special District of Aceh
YB73RI/7: West Kalimantan, South Kalimantan, East Kalimantan,
Central Kalimantan
YB73RI/8: South Sulawesi, South East Sulawesi, West Sulawesi, Central
Sulawesi, North Sulawesi, Gorontalo, Maluku, North Maluku
YB73RI/9: Bali, Nusa Tenggara Barat, Nusa Tenggara Timur, Papua
QRV on HF on SSB, CW, and digital modes. An award is also available;
a QSL request system will be implemented. https://yb73ri.orari.or.id/


Preview:
========
E6, Niue:
Alex/5B4ALX plans to activate Niue Island (OC-040) from March 19 to
April 2 next year. QRV as E6ET on 160-6m (CW, SSB, RTTY, FT8) and
during the CQ WW WPX SSB Contest. QSL via 5B4ALX, ClubLog OQRS,
LoTW. http://www.5b4alx.cloud/e6et-niue-2019/


Abbreviations in this DXNL:
===========================
ARLHS Amateur Radio Lighthouse Society
IOTA Islands on the Air
LoTW Logbook of the World
OQRS Online QSL Request System
WCA World Castles Award
WLOTA World Lighthouse On The Air Award
WRTC World Radiosport Team Championship


Upcoming Contests:
==================
11./12.08. WAE DX Contest
11./12.08. Maryland-DC QSO Party


IOTA Compiled by Andreas, DK5ON (iota@dxhf.darc.de)
====

IOTA QRGs
CW: 28040 24920 21040 18098 14040 10114 7030 3530 kHz
SSB: 28560 28460 24950 21260 18128 14260 7055 3760 kHz


EU-013; GJ/MJ, Jersey: Mek/SP7VC pays Guernsey a visit from the
11th to 14th. QRV as GJ/SP7VC on HF, 6m, 4m, and 2m on SSB, MSK144,
JT65A, and FT8. QSL via SP7VC, LoTW.

EU-014; TK, Corsica Island: Frans/DJ0TP will be active
holiday-style from Corsica signing TK/DJ0TP between Aug. 13 and
Sept. 10. QSL via DJ0TP, LoTW.

EU-082; R1Z, Barent's Sea Coast West group: Mikhail/RA1ALA
celebrates the 25th anniversary of the Russian Robinson Club with
an activation of IOTA group EU-082 until August 12 with the call
R25RRA. He plans to operate from Kyskiye Islands (RR-03-30) and
Aynovy Islands (RR-03-22). QSL via RZ3EC.

EU-136; 9A, Kvarner group: Gianluca/IK4LZH remains active from Krk
Island as 9A/IK4LZH until the 10th on 40, 20, 15, and 10m (SSB
only). QSL via homecall.

EU-116; GD/MD, Isle of Man: Andrew/G8GNI plans to operate as GD8GNI
from the Isle of Man between the 6th and the 10th on HF (digital
modes). QSL via G8GNI (d/B), LoTW, ClubLog.




QSL via LoTW: 5Q8FWC, 9K2BM, 9K2OK, A41ZZ, A45TT, A65DR, AO18FWC, AO3JMT,
AY0FWC, BG9FJD, BV1EK, BX5AA, CW1FWC, DS5USH, GI6XX, HG18FIFA, OH0/DL1SVA/p,
OU18FWC, R18CRC, R18SWE, R18TUN, SJ1SOP, YB7RW, YB8RW, YC1TQL, YU18FWC


Thanks for contributing to this issue of the DXNL:
QRZ DX, I1JQJ/IK1ADH & 425 DX News, DxCoffee, DX World, VA3RJ,
KB8NW & OPDX-Bulletin, DF6EX (fuer WIN-QSL), 5B4ALX, DJ5AV, DJ9ZB,
DK8JB, DL1BAH, DL1SBF, DL7MAE, F6AJA & Les Nouvelles DX, Islands On
The Air, NG3K & ADXO, OE2IKN, OZ6OM & 50 MHz DX News, PY4RR, W3UR &
The Daily DX u.a.

Категория:
Радиолюбительские новости
|
Просмотров:
46
|
|
Вход на сайт
Поиск
УКВ ретранслятор ОДЕССА
:

Одесса 439,000/431,400 (-7,600) субтон 67.0
УКВ ретранслятор Сергеевка
:

Одесса 439,200/431,600 (-7,600) DMR, D-Star, Fusion, P-25
Поиск позывных
Календарь
Архив записей

.

Интересные сслки
Безкоштовний каталог сайтів