Перевести
Меню сайта
Категории раздела
Наш опрос
Статистика
www.dxzone.com

| | |
| --- | --- |
| VHF Aurora : | |
| 144 MHz Es in EU : | |
| 70 MHz Es in EU : | |
| 50 MHz Es in EU : | |
| 144 MHz Es in NA : | |
| | |
| --- | --- |
| Today's MUF & Es : | |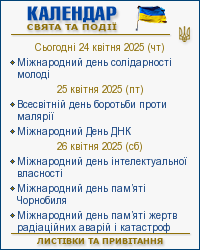 Главная » 2018 » Октябрь » 3 » DXNL 2113 - October 3, 2018                       DX Newsletter
---
18:36
DXNL 2113 - October 3, 2018                       DX Newsletter
DXNL 2113 - October 3, 2018
DX Newsletter

a free and weekly service of
DARC Committee "DX"
(http://www.darcdxhf.de)

Editor: Klaus Poels, DL7UXG
(e-mail: dxnl@dxhf.darc.de)

translation by: Oliver Bock, DJ9AO


3W, Vietnam:
William/WA7WJR will be active as XV9WJR between Oct. 3 and 27 from
Vung Tau. QRV on 40, 20, and 15 (CW, some SSB and PSK31). He also
plans to visit Con Son Island (AS-130) and Phu Quoc Island
(AS-128). For more information see qrz.com. QSL via WA7WJR (d),
LoTW.

E6, Niue:
Members of the Quake DXpeditioners are going to operate from Niue
Island (OC-040) as E6Y. QRV from the 6th to 16th on HF on CW, SSB,
digital modes, FT8 (DXpedition mode). They will also participate in
the Oceania DX Contest on SSB and CW. QSL via ClubLog OQRS.
https://quakedxpeditions.wordpress.com/

EW, Belarus:
EV890G celebrates the 890th anniversary of the city Grodno. QRV
until Oct. 20. An award is available as well. QSL via EW4R.

FR, Reunion Island:
Stephan/DL9HAL plans to operate holiday-style from Reunion between
Oct. 9 and 27 as FR/DL9HAL on HF. QSL via M0OXO.

FR, Reunion Island:
Willi/DJ7RJ will be active as FR/DJ7RJ from the 9th until the 21st
on HF (CW, SSB), with a focus on 160m. QSL via DJ7RJ (d/B).

SV5, Dodecanese:
Wolf/DL3DRN continues to operate as SV5/DL3DRN until Oct. 10 from
Rhodos Island (EU-001). QSL via DL3DRN (d/B), LoTW.

T8, Palau:
Ichy/JH7IPR, Hirotaka/JA6KYU, and Kouko/JQ6FQI will be paying the
VIP Guest Hotel on Koror Island (OC-009, WW Loc. PJ77fi) a visit
between Oct. 4 and 10. QRV as T88UW, T88HS, and T88WM on 160-6m
(CW, SSB, digital modes). QSL for T88UW via JH7IPR (d/B) and LoTW,
T88HS via JA6KYU (d), T88WM via JQ6FQI (d/B).

TA, Turkey:
TC6EKM will be commemorating the liberation of Istanbul on the air
until Oct. 7. QSL via YM1KE.

TT, Chad:
Ken/LA7GIA operates as TT8KO between the 9th and 21st from
N'Djamena on 160-10m (CW, SSB). QSL via LA7GIA (d), LoTW.
http://la7gia.com/Chad/index.html


Preview:
========
T2, Tuvalu:
T2AR plans another operation from Tuvalu (OC-015) for November,
with a focus on the low bands, including 160m. QSL via 3D2AG (d).

V6, Micronesia:
Shuji/JA1FMN will be active as V63PSK from Weno Island (OC-011)
between Nov. 19 and 25 on 40-15m (FT8, JT65). QSL via JA1FMN (d),
ClubLog.

Z2, Zimbabwe:
Watch out for members of the Mediterraneo DX Club operating with
the callsign Z23MD from Zimbabwe between Oct. 26 and Nov. 6. They
plan to run 5 setups on HF. QSL via IK2VUC (d/B).
http://www.mdxc.org/z23md/

8P, Barbados:
Sigi's/DL7DF next DXpedition will take him and DK1BT, DL4WK,
DL6SAK, DL7DF, DL7KL, DL7UFR, and SP3CYY to Barbados (NA-021). QRV
as 8P9AE from Nov. 6 until Nov. 20 with 3 rigs on 160-10m (CW, SSB,
digital modes). http://www.dl7df.com/8p9/

HC8, Galapagos Islands:
Between Feb. 27 and March 6 next year, Jim/WB2REM, Bill/W2WCM, and
David/HC5DX plan to work from Santa Cruz Island (SA-004) as HD8M.
QSL via ClubLog OQRS, WM2REM (d), LoTW. http://www.hd8m.com/

AS-173; Tamil Nadu State group:
An Indian team, led by Madhu/VU3NPI, will be activating Pamban
Island (AS-173) on November 3 & 4 on 80-10m (SSB, CW, FT8). More
information to follow.


Abbreviations in this DXNL:
===========================
ARLHS Amateur Radio Lighthouse Society
DPL Diploma dos Lagos Portugueses
GIA German Island Award
GIOTA Greek Islands On The Air
IOTA Islands on the Air
LoTW Logbook of the World
MIA Mediterranean Sea Island Award
OQRS Online QSL Request System
WCA World Castles Award
WLOTA World Lighthouse On The Air Award
WRTC World Radiosport Team Championship


Upcoming Contests:
==================
03.10. Deutscher Telegrafie Contest
03.10. Rheinland-Pfalz-
03.10. DIG-Geburtstags-Contest
03.10. UKEICC 80m Contest
04.10. NRAU 10m Activity Contest
04.10. DIG-Geburtstags-Contest
06./07.10. Oceania DX Contest
06./07.10. TRC DX Contest
06./07.10. Russian Digital Contest
06./07.10. IARU-Region-1
06./07.10. California QSO Party
06.10. DARC HF-HELL Contest
07.10. FISTS Sprint Contest
07.10. ON Contest
07.10. DARC HF-HELL Contest
07.10. RSGB International DX


IOTA Compiled by Andreas, DK5ON (iota@dxhf.darc.de)
====

IOTA QRGs
CW: 28040 24920 21040 18098 14040 10114 7030 3530 kHz
SSB: 28560 28460 24950 21260 18128 14260 7055 3760 kHz


EU-031; I*8, Campania Region group: Bodo/DF8DX will be active from
Ischia between the 4th and 6th as IC8/DF8DX. QSL via homecall
(d/B).

EU-052; SV, Ipeiros/ Dytiki Ellas Region group: Armando/IK8BPY,
Sergio/ IK8TNG, Gianni/I7PHH, and Stefano/IZ8CKY operate together
as SW8DX from Meganisi Island (GIOTA INS-034, WLOTA 2892, MIA
MG-143) between Oct. 6 and 13. QRV on 80-10m on CW and SSB. QSL via
IK8JAI (d/B). https://meganisidx2018.wordpress.com/

EU-057; DL, Mecklenburg-Vorpommern State group: Volker/DL1WH will
be signing his call /p from Ruegen Island (GIA O-07) between the
6th and 19th on HF (CW, some SSB). He also plans to activate
DLFF-0031 (Biosphaerenreservat Suedost Ruegen) and DLFF-0014 (NP
Vorpommerische Boddenlandschaft). QSL via DL1WH (d/B).

OC-005; VK9, Norfolk Island: Takao/JO7GVC and Hirokazu/JK7LXU will
be activating Norfolk Island from Oct. 9 to 14 as VK9/homecalls on
40-10m (CW, FT8, PSK). QSL via h/c (d/B).

OC-005; VK9, Norfolk Island: Joe/N7BF, Everett/W6ABM, Russ/N7QR,
and Peter/ZL2HM will be active as VK9BF, VK9EV, VK9QR, and VK9PM
from Norfolk. QRV from Oct. 9 to 20 on 40-6m (SSB, FT8). QSL via
homecalls (d/B).


WWFF Activities
================

WWFF QRGs:
CW: 28044 24894 21044 18084 14044 10124 7024 3544 kHz
SSB: 28444 24944 21244 18144 14244 7144 3744 kHz

FFF-0235, Cap Sizun:
Fabien/F4GYM operates /p from the Natura 2000 area Cap Sizun
(FFF-0235) and the lighthouse Lervily (ARLHS FRA-336) on Oct. 5 and
6. QRV on 80, 40, and 20m (SSB, maybe CW and digital). QSL via
F4GYM (d/B), LoTW, eQSL.

CTFF-0028 - Paisagem Protegida da Albufeira do Azibo:
Nuno/CT2HOV, Paulo/CT2IWW, Julio/CT2HBL, and Paulo/CT1ETE will be
operating together as CR6AZB from the reference Paisagem Protegida
da Albufeira do Azibo (CTFF-0028, DPL LBG-003) between Oct. 5 and 7
on HF. QSL via CT2IWW (B), LoTW, eQSL.





* QSLs received direct: CY1R, S01WS, ZL1LC (OC-201)
* QSL via LoTW:
4F3OM, 5P8X, A41MS, A41ZZ, A91ARS, CU2AP, J73HGL, TA3OER, TF1A,
TF5B, TK/DL2RMC, VR2CO, VR2XMT, YB1BML, AB7SKM, YC3AJ, YD1BJJ,
YE1AR, YC9CT, YG9CMM, ZL3GAV


Thanks for contributing to this issue of the DXNL:
QRZ DX, I1JQJ/IK1ADH & 425 DX News, DxCoffee, DX World, VA3RJ,
KB8NW & OPDX-Bulletin, DF6EX (fuer WIN-QSL), DJ5AV, DJ9ZB, DK8JB,
DL1BAH, DL1SBF, DL1WH, DL7MAE, DL9HAL, F6AJA & Les Nouvelles DX,
Islands On The Air, NG3K & ADXO, OE2IKN, OZ6OM & 50 MHz DX News,
W3UR & The Daily DX u.a.
Категория:
Радиолюбительские новости
|
Просмотров:
52
|
|
Вход на сайт
Поиск
УКВ ретранслятор ОДЕССА
:

Одесса 439,000/431,400 (-7,600) субтон 67.0
УКВ ретранслятор Сергеевка
:

Одесса 439,200/431,600 (-7,600) DMR, D-Star, Fusion, P-25
Поиск позывных
Календарь
Архив записей

.

Интересные сслки
Безкоштовний каталог сайтів