Перевести
Меню сайта
Категории раздела
Наш опрос
Статистика
www.dxzone.com

| | |
| --- | --- |
| VHF Aurora : | |
| 144 MHz Es in EU : | |
| 70 MHz Es in EU : | |
| 50 MHz Es in EU : | |
| 144 MHz Es in NA : | |
| | |
| --- | --- |
| Today's MUF & Es : | |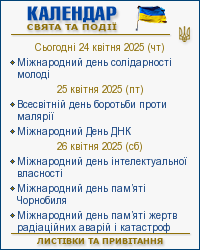 Главная » 2019 » Май » 8 » DXNL 2144 - May 8, 2019                       DX Newsletter
---
14:51
DXNL 2144 - May 8, 2019                       DX Newsletter
DXNL 2144 - May 8, 2019
DX Newsletter

a free and weekly service of
DARC Committee "DX"
(http://www.darcdxhf.de)

Editor: Klaus Poels, DL7UXG
(e-mail: dxmb@darcdxhf.de)

translation by: Oliver Bock, DJ9AO


3D2, Fiji:
Oleh/KD7WPJ will be signing 3D2/homecall between the 11th and 16th
from Viti Levu Island (OC-016) on 40-12m (SSB, CW). QSL via KD7WPJ.

3W, Vietnam:
Expect Tom/DL7BO back on the air as XV9BO from Mui Ne between May
13 and 19. QRV on 160 to 10m on CW, SSB, RTTY, and FT8. QSL via
DL7BO, LoTW.

CP, Bolivia:
Lance/W7GJ plans to operate on 6m EME (JT65) from Copacabana (Loc.
FH53kt), Bolivia between May 5 and 21. His callsign will be CP1GJ.
Outside his EME time windows he plans to operate also on SSB and
FT8 (50.313 kHz) on 6m. QSL via W7GJ (d).
http://www.bigskyspaces.com/w7gj/Bolivia%202019.htm

EA, Spain:
Hans/ON6ZK operates as EA7/ON6ZK from San Juan de Los Terros (WW
Loc. IM97di) between the 14th and 19th on HF (SSB only). In the
event of sporadic E he will also check 144 MHZ. QSL via ON6ZK
(d/B).

EX, Kyrgyzstan:
The special event station EX26Y celebrates the founding of
Kyrgyzstan's national amateur radio society 26 ago from the
following locations: May 07-09: Bishek, WW Loc. MN72hu; May 10-15:
Cholpon-Ata, WW Loc. MN82mp; May 13-15: Bishek, WW Loc. MN72hu.
Operators are Ivan/EX7DI, Evgeny/ EX8AY, Vladimir/EX8ABC,
Sergey/UN6GAO, Victor/UN7GIT, and Alena/UN5GAO. QSL via eQSL, LoTW,
and EX7DI (d).

G, England:
Members of the Cray Valley Radio Society will be participating in
the Mills Weekend from Meopham windmill on May 11 with the callsign
GB6MW. QSL via ClubLog OQRS, LoTW.

GJ, Jersey:
The YNOMY DX Group plans to activate several WWFF references on
Jersey as MJ/PG8M/p and MJ/PH0NO/p from the 10th to 12th.
Operations without /p will be conducted from their hotel. QRV on
80-2m (CW, SSB). Operators are Marc/PD7YY, Marcel/PG8M, and
Lars/PH0NO. An award will be available as well. QSL via ClubLog
OQRS. http://www.ynomy.nl/2019/03/wwff-expedition-to-gj.html

LX, Luxembourg:
Radio amateurs from France, Luxembourg, Germany, and the
Netherlands will be attending the traditional (since 1969)
Saarlorlux Ham Meeting in Weicherdange from May 10 to 12 and
operate the special event station LX8SAR (CW, SSB, FT8). QSL cards
will be sent automagically via the bureau.

LY, Lithuania:
LY15EU continues to celebrate the 15th anniversary of Lituania's
membership in the European Union until May 26. QSL via LY2QT.

PA, Netherlands:
Mark/PD0ME, Frank/PD5JFK, and Bernard/PB7Z are going to take part
in the Mill weekend from the windmill De Eendracht with the
callsign PB19MILL between May 10 and 13. QRV with three rigs on HF,
6m, 2m, and 70cm. QSL via bureau, eQSL, LOTW.


Other stuff:
============
SV2ASP - sk:
Monk Apollo, operating as SV2ASP/A from the much sought DXCC entity
Mount Athos, passed away on Sunday, May 5.

QSL Status T31EU and XX9D:
Rolf/DL7VEE has announced that processing of direct requests from
QSL cards regarding T31EU and XX9D was begun during the Easter
holidays.

Mills on the Air:
For a list of stations participating in this event (May 11/12) see:
http://www.pd6mill.com/

QSL Status KH8/OZ0J and KH8/OZ1RH:
Joe/OZ0J expects the cards from the printer at the end of May and
hopes to handle all direct requests by the end of June.


Preview:
========
T8, Palau:
Toshi/JM1LIG, Yas/JA6UBY, and Miyo/JO3LVG plan to pay Palau a visit
from Sept. 12 to 21. QRV as T88FM, T88MK, and T88RR respectively on
160 to 6m (SSB, CW, digital modes). For QSL information see
qrz.com.

S9, Sao Thome & Principe:
The Lazy DXers EA1ACP, EA1DVY, EA5BJ, EA5EL, EA7FTR, EB7DX, and
S92HP plan to operate from Sao Tome (AF-023) from June 6 to 18 on
HF (CW, SSB, FT8) as S9A. QSL via EB7DX, ClubLog.

FO, French Polynesia & FO, Austral Islands:
Oliver/W6NV activates Tahiti (OC-046) between July 19 and 21 as
FO/W6NV. He then moves on to Raivavae Island (OC-114) for the RSGB
IOTA Contest and operates as TX2A from July 23 to 29. QSL via W6NV,
LoTW.


Abbreviations in this DXNL:
===========================
ARLHS Amateur Radio Lighthouse Society
DFCF Diplome des Forts et Chateaux de France
DIFM Diplome des Iles de la France Metropolitaine
GIOTA Greek Islands On The Air
IOTA Islands on the Air
LoTW Logbook of the World
OQRS Online QSL Request System
WCA World Castles Award
WLOTA World Lighthouse On The Air Award
WRTC World Radiosport Team Championship


Upcoming Contests:
==================
11./12.05. CQ-M Intern. DX Contest
11./12.05. Alessandro Volta RTTY
11.05. DIG-QSO-Party UKW
11./12.05. Arkansas QSO Party
11./12.05. Aktivitaetswettbewerb Distrikt


IOTA Compiled by Andreas, DK5ON (dk5on@darc.de)
====

IOTA QRGs
CW: 28040 24920 21040 18098 14040 10114 7030 3530 kHz
SSB: 28560 28460 24950 21260 18128 14260 7055 3760 kHz


AS-043; JA1, South Izu Islands: Kenji/JA4GXS is going to sign his
call /1 from Hachijo-jima between the 11th and 13th on 40, 30, and
20m (CW, SSB, FT8). QSL via JA4GXS.

EU-067; SV8, Kyklades (Cyclades): Jacques/F6HMJ operates
holiday-style from Ios Island (GIOTA SAS-097) as SV8/F6HMJ between
May 14 and 28 on 80-10m (SSB, CW) with 100W and a dipole. QSL via
homecall (d/B).

EU-095; F, Provence-Cote D'Azur (Bouches-Du-Rhone) Region group:
Members of the Castres DX Gang and IDRE activate Ratonneau Island
(DIFM ME003, DFCF 13-061) with the callsign TM5FI between the 7th
and 14th on HF (CW, SSB, digital modes). QSL via F5XX, ClubLog.

NA-250; KL, Yakutat Borough group: Mike/K9AJ and Bruce/KD6WW will
be traveling to Yakutat, arriving on May 9. From there they'll
continue to Khantaak Island and operate as K7Y until May 13 on 40,
30, 20, and 17m (CW, some SSB and FT8) with two rigs. This is the
first activation of NA-250. QSL via K9AJ, LoTW.




QSL information
===============
3D2/KD7WPJ via KD7WPJ
3D2AS via M0OXO
4U73B via 9A2AA, (C)
4X64G (L), (e), (C)
4X64N (L), (e), (C)
4X64O (L), (e), (C)
4X64S (L), (e), (C)
4Z64EURO (L), (e), (C)
6O1OO (Q)
8J3AC via (B), JA3PYH (d)
8Q7NH via JA0JHQ (d), (L)
8Q7XB via JA7XBG (d), (L)
9G5ZS via ZS1XB (d), (L)
9Q6BB via W3HNK
AM470FL via E A4FL
AM470GST via EA4GST
AM570BWR via EA5BWR
AM570DNO (L), (e)
AM570KB via EA5KB (d/B), (L), (e)
AM670URP (B)
AM70A via EA4URE (d/B)
AM70C via EA4URE (d/B)
AM70D via EA4URE (d/B)
AM70E via EA4URE (d/B)
AM70F via EA4URE (d/B)
AM70I via EA4URE (d/B)
AM70L via EA4URE (d/B)
AM70N via EA4URE (d/B)
AM70O via EA4URE (d/B)
AM70P via EA4URE (d/B)
AM70R via EA4URE (d/B)
AM70S via EA4URE (d/B)
AM70U via EA4URE (d/B)
AM770ZY via EA7ZY
AM70URE via EA4URE (d/B)
AN570CS via EB5CS (d/B), (L)
AN570DZC via EB5DZC (d)
AN770KA (L), (e)
AU60BARC (C)
CP1GJ via W7GJ (d)
CT9/DL1ASA via DL1ASA (B)
DA200TF (B), (L), (e)
DF13BLN via (B), DM2TO (d)
DF13BUD via (B), DM2TO (d)
DF13DEJU via (B), DM2TO (d)
DF13MUC via (B), DM2TO (d)
DF13PAR via (B), DM2TO (d)
DF13STO via (B), DM2TO (d)
DL19JDAY via DK7TX (d/B), (L)
DL19RIC (C)
DL20IKT (d/B)
DL300AH via DG2FEJ (B)
DL70AFUG (B)
DL70AIR (B), (e), (C)
DL70BRD via DK1YH (d/B), (C), (e)
DM100ZM (B)
DM19LGS via (B), DG0ERS (d), (e)
DM2025C (B)
DM460DA via DL9GFB (d/B)
DM70GER via M0SDV (d), (C)
DM775FLD (B)
DQ1200ASP via (B), DK1AX (d), (L)
DQ600UNI via (B), DL5KVV (d)
DR19RGD (B), (e)
DR50DIG via (B), DH1PAL (d)
DZ1A via DU1ZDR
EA7/PE1DMH via PE1DMH
EA7/ON6ZK via ON6ZK (d/B)
EG1DCC via EA1COW (B), (L), (e)
EG1FAS via EA1ADP (d/B)
EG1MAR via EA1UVR (B), (L), (e)
EN185UNIV via UT8UF
EX26Y via EX7DI (d), (L), (e)
FO/KE1B via KE1B (d), (L)
FW/G0VJG via M0OXO
GB6MW (L), (C), (O)
GJ6EFW via ON6EF (d/B), (e)
GX4BJC/a via M5DIK (d/B), (e)
H31A via HP1AVS, (L)
HF9ZPM via SP2ZCI (B)
HQ9D via AA4FL
HR5/F2JD via F6AJA (d/B)
HS10KING/mm (B)
II0KT via I0KQB
II2VINC via IQ5EM, (L)
II3GIRO via IV3TMM (d/B), (L)
II4TSB via IQ4FE
J28ND via S57DX
J28PJ via F1TMY
J79TA via M0OXO
J79U via M0OXO
J88PI via GW4DVB (d)
JA4GXS/1 via JA4GXS
JD1BMH via (B), JG1PSJ (d)
JE1HXZ/6 via JE1HXZ (d/B)
JI3DST/6 (C), (O)
JL3YWN/6 (C), (O)
JR1LZK/6 via JR1LZK (d/B)
JS6RRR (C), (O)
JT9/R9YU via EB7DX
K7M via NT7MM (d)
K7Y via K9AJ, (L)
LU5BE/T (e)
LU8EFF/T (e)
LX8SAR (B)
LY15EU via LY2QT
LY800SMG via LY2NZ
LZ116RF via LZ1YE (d), (C), (O)
LZ30OJ via LZ1YE (d)
LZ497OM via (B), LZ1KCP (d)
MD0ITP via JH0CJH (d/B)
MJ/PG8M/p (C), (O)
MJ/PH0NO/p (C), (O)
MX1SWL/a via M5DIK (d/B), (e)
OA3/AC0PR via AC0PR (d), (L)
OG60IPA via OH4MDY
OJ0W via OH3WS (d/B)
OM2019IIHF via OM2FY (d/B), (C), (O)
OM83IHWC via OM2FY (d/B), (C), (O)
OU0POLIO via OZ1ACB (d/B)
OZ/DL9LBR via DL9LBR (d/B)
PA/DL1EAL via DL1EAL (d/B), (L), (e)
PB19MILL (B), (L), (e)
PI60DWN via PA8DWN
SE6VING (d), (L)
SV8/F6HMJ via F6HMJ (d/B)
SV9/OH1VR via OH1VR (d)
TC10GITRAD via TA7AZC (d), (B), (L)
TM1MOON via F4EUG, (C), (O)
TM500LDV via F4GPB (d/B), (L), (e)
TM5FI via F5XX, (C)
TM6ILE (B)
TO19A via 9A2AA
TR8CA via F6CBC
V31D via AA4FL
XV9BO via DL7BO, (L)
XV9XX via JL9AQH (d), (L), (C)
Z81D via OM3JW
ZF2D via AA4FL
ZL7DX via M0OXO
ZL7QT (d)

(d) = direct (B) = bureau ok (L) = LoTW (O) = OQRS
(C) = ClubLog (e) = eQSL (*) = new manager (Q) = QRZ.COM

* QSL via LoTW: 4X64S, 9K2HQ, 9K2NO, BA5AB, BA5AP, EG5WRS, EK3GM, GJ0KYZ,
HL5BLI, IY8ARS, J8NY, KP4JRS, MI0OBC, MI6JVC, OH73ELK, VR2XPE, VU3OUM,
XT2AW, YB0JS, YC4KAR, YC6RMT, YC8MKA, YF5TKN, YP1WFF, YV4NR, ZS1SBW



Thanks for contributing to this issue of the DXNL:
QRZ DX, I1JQJ/IK1ADH & 425 DX News, DxCoffee, DX World, VA3RJ,
KB8NW & OPDX-Bulletin, DF6EX (fuer WIN-QSL), DJ5AV, DJ9ZB, DK8JB,
DL1BAH, DL1SBF, DL7MAE, DL7VEE, F6AJA & Les Nouvelles DX, Islands
On The Air, LY2QT, M0MDR, NG3K & ADXO, OE2IKN, OZ0J, OZ6OM & 50 MHz
DX News, PB7Z, PH0NO, W3UR & The Daily DX u.a.
Просмотров:
26
|
|
Вход на сайт
Поиск
УКВ ретранслятор ОДЕССА
:

Одесса 439,000/431,400 (-7,600) субтон 67.0
УКВ ретранслятор Сергеевка
:

Одесса 439,200/431,600 (-7,600) DMR, D-Star, Fusion, P-25
Поиск позывных
Календарь
Архив записей
Интересные сслки


Каталог русскоязычных сайтов AddsSites, бесплатная регистрация сайтов.