Перевести
Меню сайта
Категории раздела
Наш опрос
Статистика
www.dxzone.com

| | |
| --- | --- |
| VHF Aurora : | |
| 144 MHz Es in EU : | |
| 70 MHz Es in EU : | |
| 50 MHz Es in EU : | |
| 144 MHz Es in NA : | |
| | |
| --- | --- |
| Today's MUF & Es : | |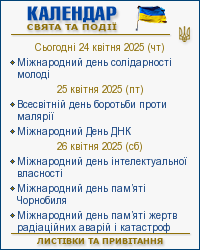 Главная » 2020 » Март » 25 » DXNL 2190 - March 25, 2020                       DX Newsletter
---
10:19
DXNL 2190 - March 25, 2020                       DX Newsletter

DXNL 2190 - March 25, 2020
DX Newsletter

a free and weekly service of
DARC Committee "DX"
(http://www.darcdxhf.de)

Editor: Klaus Poels, DL7UXG
(e-mail: dxmb@darcdxhf.de)

translation by: Oliver Bock, DJ9AO


A4, Oman:
The A42K team will participate in the CQ WW WPX SSB Contest from
Oman. QSL via EA5GL, LoTW.

CO, Cuba:
Members of the SMP DX Club will be operating as T42DX between the
25th and 30th on 80-10m on CW, SSB, RTTY, FT8, FT4, and during the
CQ WW WPX SSB Contest. QSL via CO2AME.

CP, Bolivia:
Following their XR8RRC IOTA activation, Vasily/R7AL, Vlad/RK8A,
Leo/RW9JZ, and Al/RZ3K had planned to operate from Bolivia. Chile,
however, is closing down airports and the group will not visit
Bolivia and focus on finding a way to travel home instead.
https://rv6ali.wixsite.com/bolivia2020

FM, Martinique:
Laurent/FM5BH will be active in the WPX contest on all bands from
Martinique (NA-107). QSL via W3HNK, LoTW.

LX, Luxembourg:
The LX7I team celebrates its 20th anniversary with the callsign
LX20I during the WPX contest. QSL via LX2A. http://lx7i.com/lx20i/

OK, Czech Republic:
The Czechoslovak DX Club celebrates its 30th anniversary on the air
with the callsign OL30DXC until the end of the year. QSL via
OK2PXJ. https://www.dx.cz/

OK, Czech Republic:
The special event stations OL700CO, OL700LTV, and OL700DKO
celebrate the town Dobruska's 700th anniversary throughout the
year. An award is available as well. QSL via ClubLog.
http://www.ok1kqi.com/

SU, Egypt:
Tom/DL2RMC is currently active from Cairo with the callsign SU9TH
on 40, 20, 15, and 10m (FT8, FT4, CW, SSB). He remains in the
country until the end of April. QSL via DL2RMC, ClubLog, LoTW.

XW, Laos:
Bruce/3W3B had to cancel is planned operation as XW4XR (March 30 to
April 12).

ZC4, UK Sov. Base Areas on Cyprus:
Adrian/G0KOM announces that the ZC4MK activity, scheduled for March
26 to April 1 had to be postponed. He hopes for a new opportunity
in the summer.


Other stuff:
============
North Pole DXpedition 2020:
Thomas/DC8TM informs us that the planned activity from a drift ice
camp (DP0LE) is cancelled. Hopes are for a new try in April 2021.

HH, Haiti:
The 4V5H operation from Haiti had to be postponed as well.

Covid-19 Impact:
The following expeditions have all been cancelled due to the
pandemic:
VU4R March 20-31
TU2R March 23-April 03
FM/EA1BP March 24-31
ZF2PG March 25-30
ZC4MK March 26-April 01
VP5/W2TT March 26-April 02
VP5/AF3K March 26-April 02
VP5V March 28-29
TO7BP March 28-29
NH7A March 28-29
XW4XR March 30-April 12
4V5H May 09-15
V62P May 2020
V62S May 2020
PZ5G Easter 2020
ZA/HG2DX June 21-July 03
DU2/SP5APW April 2020
Please also watch the DX portal sites for up-to-date information.

Dayton Hamvention 2020 cancelled:
For the first time in its 68 year history, the Dayton Hamvention
had to be cancelled due to the Covid-19 spread and the declaration
of a national state of emergency.

Z66DX - Kosovo 2020:
Guenter/DL2AWG announces that the website for the October 2020
DXpedition is now online: http://z66dx.de/


Preview:
========
KL7, Alaska:
Members of the Russian Robinson Club (Yuri/N3QQ, Vyacheslav/OK8AU,
Yuri/ UA9OBA, and more operators) are planning an activation of
Kiska Island (NA-070) for June 17 to 19 as KL7RRC/p. They are
taking two rigs for CW, SSB, and FT8. QSL via N7RO.
https://www.na-234.com/


Abbreviations in this DXNL:
===========================
ARLHS Amateur Radio Lighthouse Society
CSDXC Czechoslovak DX Club
IOTA Islands on the Air
LoTW Logbook of the World
OQRS Online QSL Request System
WCA World Castles Award
WLOTA World Lighthouse On The Air Award
WRTC World Radiosport Team Championship


Upcoming Contests:
==================
25.03. UKEICC 80m Contest
28./29.03. CQ WW WPX Contest


IOTA Compiled by Andreas, DK5ON (dk5on@darc.de)
====

IOTA QRGs
CW: 28040 24920 21040 18098 14040 10114 7030 3530 kHz
SSB: 28560 28460 24950 21260 18128 14260 7055 3760 kHz


AN-008; various, South Orkney Islands: The VP8PJ DXpedition logged
83,778 QSOs with 20,595 different callsigns (Europe 52.67%, North
America 34.78%, Asia 6.44%, and 6.11% with the rest of the world).
More than 19000 contacts were made on 20m, over 16000 on 17m, and
30 and 40m netted over 14000 QSOs each. Almost half of the QSOs
were made on CW (47.93%), FT8 (32.40%), SSB (16.77%), RTTY (2.91%).
For a log to search see:
https://www.m0urx.com/oqrs/logsearch.php?dxcallsign=VP8PJ

EU-116; GD/MD, Isle of Man: Billy/GM6DX, Iain/GM5YTT, and
Stevie/GM2TT will be active as GT0SP in the WPX contest. QRV also
before and after on 160 to 15m on CW, SSB, and FT8 as GD6DX,
GD5YTT, and GD2TT. QSL via LoTW.

SA-001; CE0, Easter Island: Mike/VE7ACN had to cancel his operation
as CE0Y/VE7ACN due to cancelled flights.




Thanks for contributing to this issue of the DXNL:
QRZ DX, I1JQJ/IK1ADH & 425 DX News, DX World, VA3RJ, KB8NW &
OPDX-Bulletin, DF6EX (fuer WIN-QSL), CO2AME, DC8TM, DJ5AV, DJ9ZB,
DK8JB, DL1BAH, DL1SBF, DL3FF, DL7MAE, F6AJA & Les Nouvelles DX,
Islands On The Air, NG3K & ADXO, OE2IKN, OZ6OM & 50 MHz DX News,
W3UR & The Daily DX u.a.


Просмотров:
67
|
|
Вход на сайт
Поиск
ВП ГС"ВРЛ" в Одеській Області
УКВ ретранслятор ОДЕССА
Одесса 439,000/431,400 (-7,600) субтон 67.0
УКВ ретранслятор Сергеевка
Одесса 439,200/431,600 (-7,600) DMR, D-Star, Fusion, P-25
Поиск позывных
Календарь
Архив записей
Интересные сслки


Каталог русскоязычных сайтов AddsSites, бесплатная регистрация сайтов.