Перевести
Меню сайта
Категории раздела
Наш опрос
Статистика
www.dxzone.com

| | |
| --- | --- |
| VHF Aurora : | |
| 144 MHz Es in EU : | |
| 70 MHz Es in EU : | |
| 50 MHz Es in EU : | |
| 144 MHz Es in NA : | |
| | |
| --- | --- |
| Today's MUF & Es : | |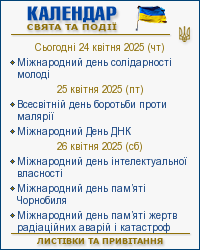 Главная » 2020 » Апрель » 1 » DXNL 2191 - April 1, 2020
---
11:24
DXNL 2191 - April 1, 2020

DXNL 2191 - April 1, 2020
DX Newsletter

a free and weekly service of
DARC Committee "DX"
(http://www.darcdxhf.de)

Editor: Klaus Poels, DL7UXG
(e-mail: dxmb@darcdxhf.de)

translation by: Oliver Bock, DJ9AO


EA, Spain:
The DXXE Group marks its 15th anniversary with the callsigns AO5DXX
(operator Salva/EA5BB) and AO5DXX/8 (operator Juan/EA8RM) between
April 1 and 15. QSL via LoTW.

F, France:
Thierry/F4GVO joins the DXXE celebrations with the callsign
TM15DXXE during the first half of April. QSL only via LoTW.

I, Italy:
The Mediterraneo DX Club in the Province of Pisa (IQ5JA) celebrates
its 10th anniversary during April with the callsign II5MPI. An
award is available as well. QSL via LoTW.

I, Italy:
The ARI Fidenza Club (IQ4FE) puts a number of special event
callsigns on the air during 2020 to commemorate the life and
achievements of Guglielmo Marconi. During April, II4FTX refers to
the first transatlantic wireless broadcast in 1901. An award will
be available as well. QSL via IQ4FE. http://www.arifidenza.it

LZ, Bulgaria:
The Bulgarian Radio Club Blagovestnik (LZ1KCP) continues to honour
the memory of Orthodox saints during April with the callsign
LZ603IL. QSOs count towards the All Saints - 2020 award. QSL via
bureau, LZ1KCP (d). http://www.lz1kcp.com/

PA, Netherlands:
The special event station PA75ASN commemorates the liberation of
the city Assen during the 2nd World War. QRV between April 1 and
May 7. QSL via bureau or direct via PA0VCC.

PY, Brazil:
During April, the special event station ZW60DF draws attention to
the inauguration of Brasilia as Brazil's new capital in 1960. QSL
via LoTW and PT2GTI.

S5, Slovenia:
Members of the radio club S59FOP will be marking Earth Day (April
22) on the air with the callsign S50EARTH during April. QSL via
eQSL.

SP, Poland:
SN100KW commemorates the 100th birthday of Pope John Paul II (born
Karol Jozef Wojtyla) on May 18 in 1920. QRV during April and May on
HF. QSL via SP3PGS (B).

TA, Turkey:
Members of the Tango Alpha Ham Radio Club (YM1KE) are currently
active with the callsign TC1STAYHOME in order to raise awareness
for the restrictions necessitated by Covid-19. 9K9STAYHOME from
Kuwait operates with a similar purpose.

VK, Australia:
The Western and Northern Suburbs Amateur Radio Club (WANSARC)
celebrates its 50th anniversary with the callsign VI50AWS until the
end of August. All contacts will be confirmed with a special QSL;
an award is also available. https://www.wansarc.org.au/

VK9N, Norfolk Island:
Janusz/SP9FIH reports that he has to remain on the island due to
cancelled flights. He plans to change is QTH on April 10 in order
to reduce spending. Janusz continues to operate as VK9NK.
http://vk9nk.dxpeditions.org/

XE, Mexico:
The special event stations 4A60A, 4A60M. 4A60E, 4A60X, 4A60I,
4A60C, 4A60O, 4A60N, 4A60F, and 4A60S celebrate the founding of the
Asociacion de Radio Aficionados de la Republica Mexicana (ARARM) 60
years ago. QRV between March 27 and July 25. The club also offers
an award for contacts with these stations.
https://www.ararm.com.mx/

ISWL Activities:
During April, Arthur/G0KOC will be active as GX4BJC (WAB TQ62) and
Herbie/G6XOU as MX1SWL/a (WAB TM22). QSL via M5DIK (d/B), eQSL.
http://www.iswl.org.uk/


Other stuff:
============
Peter Zenker/DL2FI - SK:
After a long battle with illness, Peter Zenker/DL2FI, a figurehead
of the QRP movement in Germany, passed away on March 28.

The following DXpeditions have been postponed or cancelled due to the Covid-19 pandemic:
J88PI April 06-14 cancelled
IP1A May 01-03 cancelled
A25VR May 01-22 postponed
PA2020IG May 09-16 cancelled
8Q7KB May 04-12 cancelled
V6TOPG 2020 cancelled
VP2V/W9DR June 17-24 cancelled
VK5KI July 22-28 cancelled

IARU-Region 1 CW Fieldday:
The DARC Contest Committee has decided not to sponsor the annual
IARU Region 1 CW Fieldday (June 6/7) this year.

IARU High Speed Telegraphy World Championship:
Oliver, Z32TO, reports that this event, which was scheduled to take
place in Mongolia during August, is cancelled due to the Covid-19
pandemic.
https://www.iaru-r1.org/2020/17th-iaru-hst-world-championship-2020/

IOTA Contest 2020:
The RSGB Contest Newsletter announces: "We have reached a point
with COVID-19 that it is inappropriate for us to run the IOTA
Contest in July 2020 in its usual format. We cannot encourage our
participants to operate in multi-operator groups nor to travel to
island locations where visitors are not currently welcome. We would
like your opinion on whether we should cancel outright or should
retain a contest this year for single operator, home stations only.

We are also conscious that a large number of our members are going
to be spending more time at home than normal. Unable to enjoy many
of our favourite outdoor contests we are proposing a series of
home-based day-time contests to entertain and support one another.

Both these issues are detailed in a survey which we invite you to
complete. This is at
https://www.surveymonkey.co.uk/r/RSGB_HFCC_2020. The survey is open
until Friday 3 April after which the outcomes will be made public."

International Marconi Day:
The International Marconi Day, organised by the Cornish Radio
Amateur Club, and scheduled for April 25, has been cancelled.
http://gx4crc.com/gb4imd/


Abbreviations in this DXNL:
===========================
ARARM Asociacion de Radio Aficionados de la Republica Mexicana
ARLHS Amateur Radio Lighthouse Society
DXXE DX XE Group
IOTA Islands on the Air
LoTW Logbook of the World
OQRS Online QSL Request System
WAB Worked All Britain
WANSARC Western and Northern Suburbs Amateur Radio Club
WCA World Castles Award
WLOTA World Lighthouse On The Air Award
WRTC World Radiosport Team Championship


Upcoming Contests:
==================
01.04. UKEICC 80m Contest
04.04. DARC UKW-Fruehlings-
04./05.04. SP DX Contest
04./05.04. EA RTTY Contest


IOTA Compiled by Andreas, DK5ON (dk5on@darc.de)
====

IOTA QRGs
CW: 28040 24920 21040 18098 14040 10114 7030 3530 kHz
SSB: 28560 28460 24950 21260 18128 14260 7055 3760 kHz


AS-207; R0K, Chukchi Sea Coast Centre group: Rolf/DL6ZFG and
Victor/UA3AKO both report that operators Alexander/RA3AV,
Yuri/UA0KBG, and Victor/ UA3AKO are still en route for their
all-time new activation of AS-207 (Losa Dvukh Pilotov). The group
is due to board their plane to Chukotka on the 29th. They plan to
operate from the island as R207RRC between April 3 and 10 with two
rigs on 40-15m (CW, SSB). QSL via ClubLog OQRS, UA3AKO.
http://r207rrc.ru/en/

NA-025; J8, The Grenadines: Brian/GW4DVB had to cancel his planned
activity as J88PI (April 6 to 14).


WWFF Activities
================

WWFF QRGs:
CW: 28044 24894 21044 18084 14044 10124 7024 3544 kHz
SSB: 28444 24944 21244 18144 14244 7144 3744 kHz

Parque Estadual da Serra do Tabuleiro - PYFF-0370:
Brazilian operators plan to activate this reference from April 3 to
5 as ZY5F on 160, 80, 40, 20, 15, and 10m (SSB, FT8, CW). QSL via
PS8RV (d/B), LoTW.


WCA Activities
===============

WCA QRGs:
CW: 28031 24911 21031 18081 14031 10121 7031 3531 kHz
SSB: 28551 24951 21251 18131 14251 7131 3731 kHz

Ruiny Zamku Rycerskiego - SP-00390, PGA ZT02:
SO13Z will be active from this location between April 1 and the end
of the year. QSL via LoTW, ClubLog, eQSL.





Thanks for contributing to this issue of the DXNL:
QRZ DX, I1JQJ/IK1ADH & 425 DX News, DX World, VA3RJ, KB8NW &
OPDX-Bulletin, DF6EX (fuer WIN-QSL), DJ5AV, DJ9ZB, DK8JB, DL1BAH,
DL1SBF, DL3FF, DL7MAE, F6AJA & Les Nouvelles DX, Islands On The
Air, NG3K & ADXO, OE2IKN, OZ6OM & 50 MHz DX News, W3UR & The Daily
DX u.a.
Просмотров:
56
|
|
Вход на сайт
Поиск
ВП ГС"ВРЛ" в Одеській Області
УКВ ретранслятор ОДЕССА
Одесса 439,000/431,400 (-7,600) субтон 67.0
УКВ ретранслятор Сергеевка
Одесса 439,200/431,600 (-7,600) DMR, D-Star, Fusion, P-25
Поиск позывных
Календарь
Архив записей
Интересные сслки


Каталог русскоязычных сайтов AddsSites, бесплатная регистрация сайтов.