Перевести
Меню сайта
Категории раздела
Наш опрос
Статистика
www.dxzone.com

| | |
| --- | --- |
| VHF Aurora : | |
| 144 MHz Es in EU : | |
| 70 MHz Es in EU : | |
| 50 MHz Es in EU : | |
| 144 MHz Es in NA : | |
| | |
| --- | --- |
| Today's MUF & Es : | |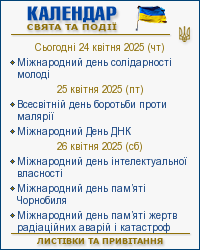 Главная » 2020 » Апрель » 8 » DXNL 2192 - April 08, 2020                       DX Newsletter
---
19:51
DXNL 2192 - April 08, 2020                       DX Newsletter

DXNL 2192 - April 08, 2020
DX Newsletter

a free and weekly service of
DARC Committee "DX"
(http://www.darcdxhf.de)

Editor: Klaus Poels, DL7UXG
(e-mail: dxmb@darcdxhf.de)

translation by: Oliver Bock, DJ9AO


9G, Ghana:
Matteo/IZ4YGS will be back on the air as 9G5GS from Sanzule between
April 14 and May 15. QRV during his spare time (ca. 21z-00z) on
160-15m (FT8, SSB). QSL via IZ4YGS (d), LoTW, eQSL.

A6, United Arab Emirates:
The Emirates Amateur Radio Society (EARS) operates the following
special event station to propagate the worldwide stay-at-home
measures:
A60SH/1 OP: A61M QSL via A61BK
A60SH/2 OP: A61Q QSL via EA7FTR
A60SH/3 OP: A61NN QSL via A61NN
A60SH/4 OP: A61BK QSL via A61BK
A60SH/5 OP: A61DD QSL via A92AA
A60SH/6 OP: A61QQ QSL via A61BK
A60SH/7 OP: A61FJ QSL via LZ1YE
A60SH/8 OP: A61K QSL via A61BK
A60SH/9 OP: A61AY QSL via A61AY
A60SH/10 OP: A61FK QSL via A61BK

DL, Germany:
The DARC club Suedhard (DOK X13) celebrates its 30th anniversary
until the end of the year with the callsign DL30SHZ (special DOK
30SHZ) on HF, and VHF (SSB, CW, FM, digital modes). QSL via bureau,
LoTW.

EA, Spain:
During April, EE1MGY commemorates the Titanic's inaugural voyage
and sinking. QRV on 160m on CW, FT8, and WSPR. QSL via EB1LO (d/B).

F, France:
Nicolas/F4HZS plans to operate as TM20PAQ around Easter from
Berlancout. QRV from the 11th to 20th; QSL via F4HZS (d/B).

H4, Solomon Islands:
Bernhard/DL2GAC, active since Feb. 7 as H44MS, has to extend his
stay beyond his initially scheduled departure (April 23). His
flights were cancelled and, on top of all, a cyclone is forming in
the region. He is in good spirits, however, and continues to
operate on 40 and 17m (SSB, FT8).

HR, Honduras:
Gerard/F2JD has to remain in Honduras until suitable flights to
France will be available again. He continues to operate as
HR5/F2JD. QSL via F6AJA.

JA, Japan:
The special event station 8J3ITAMI marks the 80th anniversary of
the Hyogo prefecture. QRV until the end of 2020 on HF (CW, SSB).
QSL via bureau.

JA, Japan:
8J4ROSE operates around the Fukuyama Roses Festival until May 17.
QSL via bureau.

JA, Japan:
Yoichi/JN7GLC commemorates the reconstruction of Tsurugajo Castle
55 years ago. QRV until March 31 in 2021. QSL via JN7GLC.

LY, Lithuania:
LY300GAON and 4Z0GAON (from Israel) celebrate the 300th birthday of
Elijah ben Solomon Zalman, known as Vilna Gaon. An award is also
available for working these two stations. QSL for both calls via
LY2QT.

OE, Austria:
The Austrian section of the International Police Association (IPA)
marks its 60th anniversary with the callsign OE60IPA until the end
of 2020. Operator is Alex/OE3DMA. QSL via OE3DMA (d/B).

OH, Finland:
The special event stations OH[1-9]PYSYKOTONA emphasise the
stay-at-home campaign.

PY, Brazil:
Gustavo/PT2ADM is currently operating as ZW75FEB, commemorating the
end of World War II and honouring the memory of his father, who
fought in Italy as part of the Brazilian Expeditionary Force (FEB).
QRV until the end of May; QSL via PT2ADM (d/B).

STAY AT HOME Special Event Stations:
In addition to those already named above, the following special
event stations are also active: A60SH, AX2020STAYHOME, GB0NHS,
GB5NHS, VC2STAYHOM, XM2STAYHOM, and HZ1STAYHOME. For more
information see qrz.com.

TA, Turkey:
Members of the YM3KB team mark Turkey's National Sovereignty and
Children's Day (April 23) throughout the month with the callsign
TC100KIDS on HF (SSB, CW, FT8). QSL via YM3KB.

TA, Turkey:
Metin/TA2BZ currently operates as TC19MED to pay tribute to workers
in the medical sectors. QRV until May 29. QSL via TA2BZ.

ZL, New Zealand:
The New Zealand Association of Radio Transmitters (NZART) has
decided that New Zealand amateurs may substitute the ZM prefix for
ZL for the duration of the Covid-19 pandemic.


Preview:
========
E6, Niue:
Stan/LZ1GC and Ivan/LZ1PM plan to activate Niue as E6AM from Sept.
28 until Oct. 17 on 160-10m on CW, SSB, RTTY, and FT8. QSL via
LZ1GC (d/B), ClubLog OQRS, LoTW.


Other stuff:
============
V3, Belize:
A devastating fire has destroyed the club and contest station
V31HQ. Andre (V31DL/DL1AS) will be grateful for any help and
assistance in rebuilding. See: https://barc.bz/ (vy 73 Erwin,
DK4BX/V31BX)

RSGB Hope QSO Party:
The RSGB sponsors a series of 90-minute short contests during the
coming weeks to mitigate isolation.

QSL bureau operations:
Due to present circumstances, QSL bureaus in Italy, Portugal, and
Greece are currently not operating.


Abbreviations in this DXNL:
===========================
ARLHS Amateur Radio Lighthouse Society
BARC Belize Amateur Radio Club
EARS Emirates Amateur Radio Society
IOTA Islands on the Air
IPA International Police Association
LoTW Logbook of the World
OQRS Online QSL Request System
NZART New Zealand Association of Radio Transmitters
RSGB Radio Society of Great Britain
WCA World Castles Award
WLOTA World Lighthouse On The Air Award
WRTC World Radiosport Team Championship


Upcoming Contests:
==================
11.04. Baden-Wuerttemberg Aktivitaet
11./12.04. Japan International DX
11./12.04. DIG QSO Party
11./12.04. OK-OM DX SSB-Contest
11./12.04. Yuri Gagarin International DX
13.04. DTC Deutschland-Contest
13.04. DARC-Ostercontest


IOTA Compiled by Andreas, DK5ON (dk5on@darc.de)
====

IOTA QRGs
CW: 28040 24920 21040 18098 14040 10114 7030 3530 kHz
SSB: 28560 28460 24950 21260 18128 14260 7055 3760 kHz

Information: There are currently to news on upcoming IOTA
activations due to restrictions around the Covid-19 pandemic.

NA-008; VY0, Nunavut (Ellesmere Island) group: Pierre/VE3KTB and
Alex/VE1RUS departed Eureka on March 28 and will return home after
a 2-week quarantine. They have already sent their complete log to
M0OXO, who will handle all QSL requests.




Thanks for contributing to this issue of the DXNL:
QRZ DX, I1JQJ/IK1ADH & 425 DX News, DX World, VA3RJ, KB8NW &
OPDX-Bulletin, DF6EX (fuer WIN-QSL), DJ5AV, DJ9ZB, DK4BX, DK8JB,
DL1BAH, DL1SBF, DL3FF, DL7MAE, F6AJA & Les Nouvelles DX, Islands On
The Air, NG3K & ADXO, OE2IKN, OZ6OM & 50 MHz DX News, W3UR & The
Daily DX u.a.
Просмотров:
48
|
|
Вход на сайт
Поиск
ВП ГС"ВРЛ" в Одеській Області
УКВ ретранслятор ОДЕССА
Одесса 439,000/431,400 (-7,600) субтон 67.0
УКВ ретранслятор Сергеевка
Одесса 439,200/431,600 (-7,600) DMR, D-Star, Fusion, P-25
Поиск позывных
Календарь
Архив записей
Интересные сслки


Каталог русскоязычных сайтов AddsSites, бесплатная регистрация сайтов.