Перевести
Меню сайта
Категории раздела
Наш опрос
Статистика
www.dxzone.com

| | |
| --- | --- |
| VHF Aurora : | |
| 144 MHz Es in EU : | |
| 70 MHz Es in EU : | |
| 50 MHz Es in EU : | |
| 144 MHz Es in NA : | |
| | |
| --- | --- |
| Today's MUF & Es : | |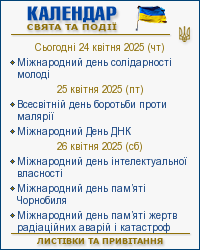 Главная » 2020 » Апрель » 15 » ​​​​​​​DXNL 2193 - April 15, 2020
---
20:10
​​​​​​​DXNL 2193 - April 15, 2020

DXNL 2193 - April 15, 2020
DX Newsletter

a free and weekly service of
DARC Committee "DX"
(http://www.darcdxhf.de)

Editor: Klaus Poels, DL7UXG
(e-mail: dxmb@darcdxhf.de)

translation by: Oliver Bock, DJ9AO


5H, Tanzania:
Charles/NK8O has been active as 5H3DX since February 24. Due to
cancelled flights he has to extend his stay in the country and
remains on the air as 5H3DX (mostly on 40 and 30m).

A6, United Arab Emirates:
The Emirates Amateur Radio Society puts the following special event
calls on the for the World Amateur Radio Day:
A60WARD/1 OP: A61BK QSL: A61BK
A60WARD/2 OP: A61Q QSL: EA7FTR
A60WARD/3 OP: A61NN QSL: A61NN
A60WARD/4 OP: A61FK QSL: A61BK
A60WARD/5 OP: A61DD QSL: A92AA
A60WARD/6 OP: A61QQ QSL: A61BK
A60WARD/7 OP: A61FJ QSL: LZ1YE
A60WARD/8 OP: A61RJ QSL: direct
A60WARD/9 OP: A61HA QSL: A61BK
A60WARD/10 OP: A65GC QSL: direct

CE9, Antarctica:
Alexander/RX3ABI operates from the Mirny Base as RI1ANM during
spare time until early 2021. QSL via RX3ABI.

EA, Spain:
Members of the European ROS Club and of the URE section Alicante
operate as EG5WRD until April 20 around the World Amateur Radio
Day. QRV on HF on SSB and digital modes. An award is available as
well. QSL only via LoTW and eQSL.

F, France:
TM95WARD operates in the contest of the World Amateur Radio Day
from the 11th to 19th. QSL via F6BEE (B).

ON, Belgium:
OT20STAYHOME, operated by Marc/ON7SS and Egbert/ON4CAS, remains
active until ca. May 15. QSL via ON4CAS (B), ClubLog OQRS
(prefered), eQSL.

OZ, Denmark & OX, Greenland:
The special event stations OZ80HM/xx and OX80HM/xx will be active
on April 16 to celebrate the 80th birthday of Queen Margrethe II.
An award is also available. QSL via ClubLog OQRS, OZ1ACB; see also
qrz.com.

OZ, Denmark:
OZ80QUEEN is another special event station joining the birthday
celebrations on April 16. It carries joker value for the award. QSL
via CLubLog OQRS, OZ1ACB.

OZ, Denmark:
Danish callsigns for the World Amateur Radio Day on April 18 will
be 5P0WARD/xx and 5P0WHD/xx. There is also an award available. QSL
via ClubLog, LoTW, eQSL, OZ1ACB.

STAY AT HOME Special Event Stations:
Following the surge in STAY HOME special event calls, watch out
also for the following callsigns: 5B4STAYHOME, 8A1HOME,
8C2STAYHOME, CR2STAYHOME, CT1STAYHOME, DX0STAYHOME, E7STAYHOME,
GB1COR, GB2SAH, GB4SAH, GB8SAH, GB8NHS, ON4HEROES, OQ4ANGELS,
OR2STAYHOME, OT2STAYHOME, OT6STAYSAFE, OT7STAYSAFE, R3STAYHOME,
Z30STAYHOME, and Z39STAYHOME.

VE, Canada:
The RAC - Radio Amateurs of Canada activates the following special
event calls for the World Amateur Radio Day on April 18 (12z to
2359z): VA2RAC, VA3RAC, VE1RAC, VE4RAC, VE5RAC, VE6RAC, VE7RAC,
VE8RAC, VE9RAC, VO1RAC, VO2RAC, VY0RAC, VY1RAC, and VY2RAC. The
club also issues an award.
https://www.rac.ca/operating/world-amateur-radio-day-april-18/

More WARD Callsigns:
In addition to those already mentioned, other WARD stations are:
3Z0WARD, A91WARD, AU20ARD, GB2ARD, HZ1WARD, LX5WARD, and TF3WARD.


Other stuff:
============
DXCC Most Wanted:
ClubLog has published an updated DXCC Most Wanted List on March 30,
with the top ten entities being:
P5 DPRK (North Korea)
3Y/B Bouvet Island
FT5/W Crozet Island
BS7H Scarborough Reef
CE0X San Felix Islands
BV9P Pratas Island
KH7K Kure Island
KH3 Johnston Island
3Y/P Peter 1 Island
FT5/X Kerguelen Island
For the complete list see: https://secure.clublog.org/mostwanted.php

CQ MM DX Contest:
Ed/PY4WAS reports that the following DX stations have announced
their intention of participating in the CQ MM DX Contest
(April18/19): ZD7BG, MD0CCE, and CN8WW.

World Amateur Radio Day:
The World Amateur Radio Day on April 18 celebrates the founding of
the International Amateur Radio Union (IARU) in 1925. At present,
it counts 160 member societies in its three regions, representing
about 3 million licensed radio amateurs.
https://www.iaru.org/events/upcoming-event/

HZ, Saudi Arabia:
The Saudi Amateur Radio Society (SARS) has announced that radio
amateurs in Saudi Arabia may now use the 50-54MHz band with a
maximum power of 50W. First contacts took place on April 2.


Abbreviations in this DXNL:
===========================
ARLHS Amateur Radio Lighthouse Society
IARU International Amateur Radio Union
IOTA Islands on the Air
LoTW Logbook of the World
OQRS Online QSL Request System
RAC Radio Amateurs Canada
REF Reseau des Emetteurs Francais
SARS Saudi Amateur Radio Society
WARD World Amateur Radio Day
WCA World Castles Award
WLOTA World Lighthouse On The Air Award
WRTC World Radiosport Team Championship


Upcoming Contests:
==================
17./18.04. Holyland Contest
18.04. ES Open Championship
18.04. Funk.Tag on the air Contest
18./19.04. YU DX Contest
18./19.04. CQ Manchester Mineira DX
18./19.04. Michigan QSO Party


IOTA Compiled by Andreas, DK5ON (dk5on@darc.de)
====

Due to present circumstances, there are no upcoming IOTA
activations to report for the moment.






Thanks for contributing to this issue of the DXNL:
QRZ DX, I1JQJ/IK1ADH & 425 DX News, DX World, VA3RJ, KB8NW &
OPDX-Bulletin, DF6EX (fuer WIN-QSL), DJ5AV, DJ9ZB, DK8JB, DL1BAH,
DL1SBF, DL3FF, DL7MAE, F6AJA & Les Nouvelles DX, F8GGZ, Islands On
The Air, NG3K & ADXO, OE2IKN, ON4CAS, OZ4FF, OZ6OM & 50 MHz DX
News, W3UR & The Daily DX u.a.
Категория:
Радиолюбительские новости
|
Просмотров:
43
|
|
Вход на сайт
Поиск
ВП ГС"ВРЛ" в Одеській Області
УКВ ретранслятор ОДЕССА
Одесса 439,000/431,400 (-7,600) субтон 67.0
УКВ ретранслятор Сергеевка
Одесса 439,200/431,600 (-7,600) DMR, D-Star, Fusion, P-25
Поиск позывных
Календарь
Архив записей
Интересные сслки


Каталог русскоязычных сайтов AddsSites, бесплатная регистрация сайтов.