Перевести
Меню сайта
Категории раздела
Наш опрос
Статистика
www.dxzone.com

| | |
| --- | --- |
| VHF Aurora : | |
| 144 MHz Es in EU : | |
| 70 MHz Es in EU : | |
| 50 MHz Es in EU : | |
| 144 MHz Es in NA : | |
| | |
| --- | --- |
| Today's MUF & Es : | |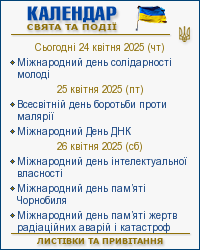 Главная » 2020 » Август » 5 » ​​​​​​​DXNL 2209 - August 5, 2020
---
20:33
​​​​​​​DXNL 2209 - August 5, 2020

DXNL 2209 - August 5, 2020
DX Newsletter

a free and weekly service of
DARC Committee "DX"
(http://www.darcdxhf.de)

Editor: Klaus Poels, DL7UXG
(e-mail: dxmb@darcdxhf.de)

translation by: Oliver Bock, DJ9AO


8P, Barbados:
Mathieu/VA2MVR stays on Barbados until mid-September and operates
as 8P9QC (mostly on 40 and 20m SSB). QSL via LoTW.

9G, Ghana:
Matteo/IZ4YGS will be back on the air as 9G5GS between Aug. 8 and
Sept. 15. QRV on HF, mostly on FT8 and SSB, and via QO-100. QSL via
IZ4YGS (d), LoTW, eQSL.

CN, Morocco:
Members of the Association Royale des Radioamateurs du Maroc
(ARRAM) may use the prefix CN21 until Aug. 15 to mark the 21st
anniversary of the enthronement of King Mohammed VI.

EA8, Canary Islands:
Philippe/EA4NF a satellite activity from Lanzarote Island (AF-004,
WW Loc, IL38 & IL39) as EA8/EA4NF between the 10th and 17th. He is
bringing a FT818, FT817ND and Alaskan Arrow antennas. QSL via LoTW.

F, France:
TM40PB celebrates the 40th anniversary of the Petit Ballon repeater
until Sept.6. QSL via F6KDL.

FP, St. Pierre and Miquelon:
The DXpedition to the Ile Aux Marins (NA-032), TO5T, scheduled for
August 2020, had to be postponed to summer 2021.
http://www.to5t.com/

HK, Colombia:
Members of the Colombian Amateur Radio League (LCRA) celebrate
their club's 87th anniversary with the callsign 5K87LR. QSL via
LoTW.

HL, Republic of Korea:
HL75V, operated by members of the KARL Chungbuk HQ, celebrates the
liberation of the Korean peninsula 75 years ago. QRV during August;
QSL via 6K0MF (d/B).

TA, Turkey:
TC3GP and TC3GS commemorate the 105th anniversary of the Battle of
Gallipoli until Aug. 23. QSL via YM3KCN.

XE, Mexico:
The special event station 6E6E from Mexico City will be active
until December 2020. QSL only via LoTW.

YB, Indonesia:
Members of the ORARI Lokal Blitar organisation will be active with
the callsign 8A696BL until Aug. 6 on HF (CW, SSB, digital modes).


Other stuff:
============
Doug Wooley/ZP6CW - sk:
Mike/ZP5YW has informed the DX community that the well-known
operator Doug/ZP6CW passed away on July 28. He was the first from
Paraguay to achieve DXCC on 6m and 160m. Doug was also an active
member of the contest station ZP5MAL.


Abbreviations in this DXNL:
===========================
ARLHS Amateur Radio Lighthouse Society
ARRAM Association Royale des Radioamateurs du Maroc
IOTA Islands on the Air
KARL Korean Amateur Radio League
LCRA Colombian Amateur Radio League
LoTW Logbook of the World
OQRS Online QSL Request System
WCA World Castles Award
WLOTA World Lighthouse On The Air Award
WRTC World Radiosport Team Championship


Upcoming Contests:
==================
08./09.08. WAE DX Contest
08./09.08. Maryland-DC QSO Party


IOTA Compiled by Andreas, DK5ON (dk5on@darc.de)
====

IOTA QRGs
CW: 28040 24920 21040 18098 14040 10114 7030 3530 kHz
SSB: 28560 28460 24950 21260 18128 14260 7055 3760 kHz


EU-014; TK, Corsica Island: Frans/DJ0TP pays Corsica a visit from
Aug. 6 until Sept. 14. He plans to operate holiday-style as
TK7DJ0TP on HF (100W and Buddipole antenna). QSL via DJ0TP (d/B),
LoTW.

EU-052; SV, Ipeiros/ Dytiki Ellas Region group: Francesco/IK6QON
operates holiday-style as SV8/IK6QON from Corfu between the 9th and
20th. QRV on 40-6m on CW and SSB with a multiband groundplane and
100W. QSL via IK6QON (d/B).

EU-053; OJ0/SM, Market Reef: Tommi/OH3BRJ and Valtteri/OH3BRK will
be signing OJ0/homecalls on the 6th and 7th from Market Reef on
80-6m (SSB, RTTY, FT8/4). QSL via homecall (d/B), LoTW.


WWFF Activities
================

WWFF QRGs:
CW: 28044 24894 21044 18084 14044 10124 7024 3544 kHz
SSB: 28444 24944 21244 18144 14244 7144 3744 kHz

Marais d'Yves - Baie des Roussies (FFF-0774):
Patrick/F4GFE and Franck/F4DTO celebrate their 10 years long
operation from the reference Marais d'Yves - Baie des Roussies
(FFF-0774) with the callsign TM17FFF (FFF-0774) on the following
days: Aug. 5/12/19/29; Sept. 4/15/21; Oct. 1/7/12/16/21/23/26. QSL
via F4GFE (d/B).
Просмотров:
84
|
|
Вход на сайт
Поиск
ВП ГС"ВРЛ" в Одеській Області
УКВ ретранслятор ОДЕССА
Одесса 439,000/431,400 (-7,600) субтон 67.0
УКВ ретранслятор Сергеевка
Одесса 439,200/431,600 (-7,600) DMR, D-Star, Fusion, P-25
Поиск позывных
Календарь
Архив записей
Интересные сслки


Каталог русскоязычных сайтов AddsSites, бесплатная регистрация сайтов.