Перевести
Меню сайта
Категории раздела
Наш опрос
Статистика
www.dxzone.com

| | |
| --- | --- |
| VHF Aurora : | |
| 144 MHz Es in EU : | |
| 70 MHz Es in EU : | |
| 50 MHz Es in EU : | |
| 144 MHz Es in NA : | |
| | |
| --- | --- |
| Today's MUF & Es : | |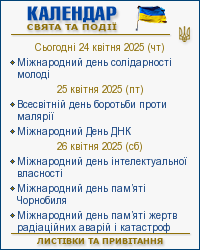 Главная » 2019 » Сентябрь » 8 » HAM NEWS
---
DM02 Satellite Expedition
Southgate ARC - Sep 08, 2019
Alex, N7AGF, and Ron, AD0DX, are planning to activate DM02 on Sunday, September 22, 2019 on FM and Linear satellites...
Contest activity in September
Southgate ARC - Sep 08, 2019
Each weekend in September, the South African Radio League (SARL) has some contesting activity to keep you busy...
AMSAT Board of Directors election ballots due September 15
Southgate ARC - Sep 08, 2019
Votes must be received no later than Sunday, September 15, 2019 in order to be counted in the 2019 AMSAT Board of Directors Election...
HamRadioNow: Emergency Communications, Hurricanes and Elmers
Southgate ARC - Sep 08, 2019
In this edition of Ham Radio Now David Goldenberg W0DHG and Jim Aspinwall NO1PC talk Ham Radio: EmComm, Dorian, Elmering, etc...
West Malaysian special event
Southgate ARC - Sep 08, 2019
Members of the Kelab Radio Amateur Jalan Klang Lama, the 9MDXC and MARTS will be activating the special event callsign 9M16KING from Kuala Lumpur between now and September 30th...
FT8 used for Australian 3.4 GHz record
Southgate ARC - Sep 08, 2019
The WIA reports a new Australian DX record in the 3.4 GHz band was made using the digital mode FT8...
Good news for the two-metre band
Southgate ARC - Sep 08, 2019
This week's WIA News report: When CEPT met in Turkey it finalised its positions on a wide range of WRC-19 Agenda Items, including proposals for WRC-23 ...
QSO Today - Ralph Fedor, K0IR
Southgate ARC - Sep 08, 2019
Ralph Fedor, K0IR, has participated in at least 15 DXpeditions to the most remote parts of the World ...
ANS-251 AMSAT News Service Bulletins for September 8
AMSAT-NA - Sep 08, 2019
AMSAT NEWS SERVICE ANS-251 The AMSAT News Service bulletins are a free, weekly news and information service of AMSAT North America, The Radio Amateur Satellite Corporation. ANS publishes news related to Amateur Radio in space including reports on the...
Hurricane Watch Net Activates as Dorian Exits the US for Maritime Canada
ARRL - Sep 07, 2019
[UPDATED: 2019-09-07 1700 UTC] With Hurricane Dorian literally speeding up the east coast of the US, the Hurricane Watch Net (HWN) has reactivated. As of 1500 UTC, Dorian, a Category 1 storm, was some 200 miles south-southeast of Eastport, Maine, and...
Propagation de K7RA
Southgate ARC - Sep 07, 2019
Old Solar Cycle 24 sunspots returned this week, but for only two days (Sunday and Monday) with a sunspot number of 12. Average daily solar flux increased from 66 reported in last week's Propagation Forecast Bulletin ARLP035 to 67.4 this week...
New amateur radio maps
Southgate ARC - Sep 07, 2019
EI8IC has released a number of new amateur radio maps: CQ Zones, ITU Zones, UK/EI Contest District Codes...
Ham radio continues on the Hi-Line
Southgate ARC - Sep 07, 2019
The Havre Daily newspaper interviews Lloyd Stallkamp NO7G about ham radio and the Hi-Line Amateur Radio Club...
VK6WIA NewsWest
Southgate ARC - Sep 07, 2019
NewsWest for Sunday 8th September is the History of Amateur Radio edition. Today we look back on Amateur Radio History. What I enjoy most about reading amateur Radio History is that so much never changes. Stay tuned to find out why...
Ham radio company wins big
Southgate ARC - Sep 07, 2019
Al Williams WD5GNR writes on Hackaday about the strategic partnership between FlexRadio and Raytheon to develop an HF radio for the US Air Force based on the existing SmartSDR/Flex-6000...
Просмотров:
18
|
|
Вход на сайт
Поиск
ВП ГС"ВРЛ" в Одеській Області
УКВ ретранслятор ОДЕССА
Одесса 439,000/431,400 (-7,600) субтон 67.0
УКВ ретранслятор Сергеевка
Одесса 439,200/431,600 (-7,600) DMR, D-Star, Fusion, P-25
Поиск позывных
Календарь
Архив записей
Интересные сслки


Каталог русскоязычных сайтов AddsSites, бесплатная регистрация сайтов.