Перевести
Меню сайта
Категории раздела
Наш опрос
Статистика
www.dxzone.com

| | |
| --- | --- |
| VHF Aurora : | |
| 144 MHz Es in EU : | |
| 70 MHz Es in EU : | |
| 50 MHz Es in EU : | |
| 144 MHz Es in NA : | |
| | |
| --- | --- |
| Today's MUF & Es : | |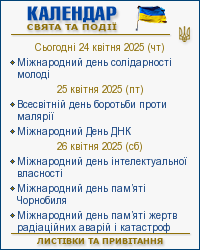 Главная » 2020 » Апрель » 6 » IOTA News from OPDX
---
14:36
IOTA News from OPDX

IOTA News from OPDX
6 April, 2020
Island activities:
AS-207. (Reminder/NEW) By the time you read this, members of the Russian Robinson Club (RRC) should be active as R207RRC from Kosa Dvukh Pilotov Island (RDA CK-05, WW Loc AP18gg, RRA RR-11-05) in the Chukchi Sea Coast Centre group for the first time ever until April 10th.
Operators mentioned are Victor/UA3AKO, Yuri/UA0KBG and Alexander/RA3AV.
Activity will be on 40/30/20/15 meters using CW, SSB and possibly FT8 (F/H). QSL via UA3AKO, direct, by the Bureau or ClubLog's OQRS.
For more details and updates, watch QRZ.com or the Web page: http://r207rrc.ru
They need your financial support because of the complex and expensive logistics. PayPal address is: r207rrc@gmail.com
UPDATE: Team arrived on Kosa Dvukh Pilotov Island at 1740 UTC,
Saturday April 4th.
NA-210 A video on the KL7RRC/p, 2019 August-September, Sledge Island
expedition is now available. The video contains Yuri/UA9OBA (President of Russian Robinson Club), Alexey/NW7M (who edited the video), Yuri/N3QQ (the leader/brainchild of the expedition) and Mike/AD5A (President of the Island Radio Expedition Foundation [IREF]. The 10 minute+ video can be viewed on YouTube.com at: https://www.youtube.com/watch?v=78TcPRgG4ws&feature=youtu.be
OC-047. Bernhard, DL2GAC, continues to be active as H44MS from Malaita
Island, Solomon Islands, and was expected to leave on April 23rd. However, all of his flights have been cancelled, and he is expected to operate from there for sometime. Activity is planned to be on 80-6 meters using SSB and FT8, but watch 40/17 meters. QSL via DL2GAC, direct or via ClubLog. Possibly LoTW in the future.
PLEASE NOTE: Since the Webmasters of the new <www.iota-world.org> have decided NOT to post or dedicate a Web page to announce upcoming IOTA operations, PLEASE send your IOTA operations information to the OPDX, and we will post it here in an upcoming bulletin......
Check-out the latest IOTA News from the Deutscher Amateur Radio Club
Категория:
Радиолюбительские новости
|
Просмотров:
43
|
|
Вход на сайт
Поиск
ВП ГС"ВРЛ" в Одеській Області
УКВ ретранслятор ОДЕССА
Одесса 439,000/431,400 (-7,600) субтон 67.0
УКВ ретранслятор Сергеевка
Одесса 439,200/431,600 (-7,600) DMR, D-Star, Fusion, P-25
Поиск позывных
Календарь
Архив записей
Интересные сслки


Каталог русскоязычных сайтов AddsSites, бесплатная регистрация сайтов.