Перевести
Меню сайта
Категории раздела
Наш опрос
Статистика
www.dxzone.com

| | |
| --- | --- |
| VHF Aurora : | |
| 144 MHz Es in EU : | |
| 70 MHz Es in EU : | |
| 50 MHz Es in EU : | |
| 144 MHz Es in NA : | |
| | |
| --- | --- |
| Today's MUF & Es : | |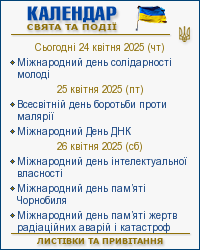 Главная » 2020 » Май » 4 » IOTA News from OPDX
---
21:02
IOTA News from OPDX
IOTA News from OPDX
4 May, 2020
Island activities:
Since no or few new IOTA announcements have been made during the past several weeks (probably because of many COVIN-19 travel restrictions), OPDX decided to list the following IOTA operations that were active this past week between April 27th-May 2nd (as per the DXCluster):
IOTA Callsign Island/GROUP Bands/Modes
------ --------- ---------------- ---------------
AF-004 AM6WARD Canary 17m; Digi
AF-004 AM8WARD Canary 10m; CW/Digi
AF-014 CT3MD Madeira 15m; CW
AF-016 FR4NT Reunion 80m; FT8
AF-022 ZD7FT St. Helena 10m; SSB
AF-022 ZD7JC St. Helena 10m; FT8
AF-024 S79KW Seychelles 17m; FT8
AF-057 5R8UI Madagascar (W) 10m; CW
AF-086 D4Z Cape Verde (Windward)20m; CW
AS-004 5B4ALG Cyprus 17m; SSB
AS-007 JH1GEX Honshu 20m; CW
AS-007 JH3NGD Honshu 17m; Digi
AS-053 HS0ZNV Malay Peninsula (W)15m; CW
AS-077 JA6GCE Kyushu 20m; CW
AS-101 HS0ZGV Malay Peninsula (E)30m; FT8
AS-105 HL1/F4IDF/P Kyonggi-do 40m
EU-004 EA6ACA Balearic 20m; SSB
EU-004 EA6AM Balearic 40m; SSB
EU-004 EA6QY Balearic 20m; SSB
EU-005 GB1945PJ England 40/20m; CW
EU-005 M0TDW England 30m; CW
EU-009 GM8OFQ Orkney 20m; SSB
EU-015 SV9ANK Crete 17m; SSB
EU-018 OY1CT Faroe 12m
EU-024 II0ICH Sardinia 20m; SSB
EU-024 IS0AGY Sardinia 20m; SSB
EU-025 IQ9SY Sicily 20m; SSB
EU-029 OV1CDX Sjaelland 17/10m; CW/SSB
EU-030 OZ1NKS/P Bornholm 40/20m; SSB
EU-115 EI2HI Ireland 12m; SSB
EU-115 GI4EBS Ireland 17m; CW
EU-115 MI0CLP Ireland 30m
EU-115 MI0HZD Ireland 20m; Digi
EU-131 IK3PQH Venice 40m; PSK31
EU-132 SP1QXK Szczeciin/Koszalin 10m; FT8
EU-175 CU3HN Azores 20m; FT4
NA-015 CO8LY Cuba 17m; SSB
NA-021 8P6QA Barbados 20m; SSB
NA-099 KP4JRS Puerto Rico 20m; Digi
NA-099 NP4AW Puerto Rico 20m; CW
OC-006 VK7XX Tasmania 20m; Digi
OC-013 E51BQ Rarotonga 17m; FT8
OC-021 8C2WFH Java 40m; CW
OC-036 ZL2OK NZ North 160m; FT8
OC-049 A35JP Tongatapu 20m; CW
OC-150 YC9KXX Tenggara Barat 40m; FT8
SA-001 CE0YHO Easter 10m; FT8
SA-002 VP8LP Falkland 60m; FT8
SA-006 PJ4DX Bonaire 17m; SSB
SA-018 CE7VPQ Chiloe 20m; SSB
EU-089. Antonio, CU8AS, is now active as CQ82AS from Flores Island
until May 7th. Activity is to celebrate his 82nd birthday.
Operations will be on various HF bands using CW and FT8.
QSL via LoTW.
SA-046. Ricardo (goes by Lyra), PY7RL, has been active as PY7RL/7 from
Itamaracá Island, and is there almost every weekend as well as sometimes during the week. He signs PY7RL when he is at home on the mainland, but PY7RL/7 when he is on SA-046.
Activity is on 40-10 meters using SSB (on IOTA frequencies), FT8/FT4 and
upon requests also on CW.
All QSOs are uploaded to LoTW and ClubLog. ClubLog's OQRS is open for direct requests. NO Bureau.
PLEASE NOTE: Since the Webmasters of the new <www.iota-world.org> have decided NOT to post or dedicate a Web page to announce upcoming IOTA operations, PLEASE send your IOTA operations information to the OPDX, and we will post it here in an upcoming bulletin......
Check-out the latest IOTA News from the Deutscher Amateur Radio Club
Просмотров:
25
|
|
Вход на сайт
Поиск
ВП ГС"ВРЛ" в Одеській Області
УКВ ретранслятор ОДЕССА
Одесса 439,000/431,400 (-7,600) субтон 67.0
УКВ ретранслятор Сергеевка
Одесса 439,200/431,600 (-7,600) DMR, D-Star, Fusion, P-25
Поиск позывных
Календарь
Архив записей
Интересные сслки


Каталог русскоязычных сайтов AddsSites, бесплатная регистрация сайтов.