Перевести
Меню сайта
Категории раздела
Наш опрос
Статистика
www.dxzone.com

| | |
| --- | --- |
| VHF Aurora : | |
| 144 MHz Es in EU : | |
| 70 MHz Es in EU : | |
| 50 MHz Es in EU : | |
| 144 MHz Es in NA : | |
| | |
| --- | --- |
| Today's MUF & Es : | |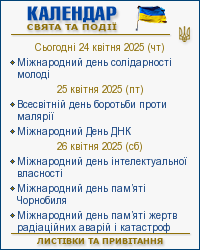 Главная » 2020 » Март » 11 » ​​​​​​​IOTA News from the Deutscher Amateur Radio Club
---
11:49
​​​​​​​IOTA News from the Deutscher Amateur Radio Club

IOTA News from the
Deutscher Amateur Radio Club
11 March, 2020
Island activities:
Compiled by Andreas, DK5ON
IOTA QRGs
CW: 28040 24920 21040 18098 14040 10114 7030 3530 kHz
SSB: 28560 28460 24950 21260 18128 14260 7055 3760 kHz
AS-068; R0B, Kara Sea Coast Centre group: The Arctic Legends
Expedition 2020 began its journey on March 5 in Tazovsky. The team
will assemble on March 12/13 at the weather station Sopochnaya
Karga. From there, they will proceed to Rastorguyev Island and
operate as RI0B. QSL via ClubLog OQRS.
AS-118; 9K, Kuwait group: Members of the Kuwait Amateur Radio
Society acticate Failaka Island as 9K2F between the 11th and 15th.
QSL via 9K2RA.
EU-159; F, Aquitaine Region group: Thierry/F6CUK will be active from the lighhouse Cordouan (DIFM AT032, FFF-2820, DPLF PB018, WLOTA 0271, ARLHS FRA-007) between March 13 and 15 with the callsign TM8C on 40,30, and 20m (CW, SSB). QSL via F6CUK (d/B).
https://www.phare-de-cordouan.fr/
SA-032; CE8, Ultima Esperanza Province North group: Operators
Vasily/R7AL, Vlad/RK8A, Leo/RW9JZ, Igor/UA3EDQ, and Slav/OK8AU
(RW8A), all members of the Russian Robinson Club (RRC), activate
Wellington Island (WW Loc. FE20tu) from the 12th to 16th as XR8RRC.
QRV on 40 - 15m on CW, SSB, FT8. Depending on weather conditions,
they will try to operate from Riesco Island (IOTA SA-091) as
XR8RRC/p for 48 hours between the 19th and 21st. QSL via ClubLog
OQRS, EU7A (d). https://rv6ali.wixsite.com/patagonia2020
SA-099; PJ2, Curacao Island: Andreas/DK5ON returns to Curacao from
March 15 to 31. QRV as PJ2/DK5ON on 80 to 6m, including 60m, on CW,
SSB, RTTY, and FT8/4. Also watch out for him in the Russian DX and
CQ WW WPX contests. QSL via DK5ON (d/B), LoTW, ClubLog OQRS.
Deutscher Amateur Radio Club
e-mail: iota@dxhf.darc.de
RSGB IOTA website
Категория:
Радиолюбительские новости
|
Просмотров:
53
|
|
Вход на сайт
Поиск
ВП ГС"ВРЛ" в Одеській Області
УКВ ретранслятор ОДЕССА
Одесса 439,000/431,400 (-7,600) субтон 67.0
УКВ ретранслятор Сергеевка
Одесса 439,200/431,600 (-7,600) DMR, D-Star, Fusion, P-25
Поиск позывных
Календарь
Архив записей
Интересные сслки


Каталог русскоязычных сайтов AddsSites, бесплатная регистрация сайтов.