Sixitalia Weekly Info Page - Dic 18-24, 2018

Daily Report (Opening reported in Italy, and some interesting reports from EU and North Africa)
Pse send any update to: sixitalia@sixitalia.net
---
To realize this Bullettin Sixitalia use news (except when clearly indicate) extract by (in alphabetic order): 425dxn, 50 MHz DX News by OZ6OM, ARRL DX bullettin, Dxcoffe, DXNL, www.dx-world.net, ICPO, MMMonVHF, OPDX, www.rudius.net & 70mhz.org.
Dic. 23 - No reported opening today.
Dic. 22 - No reported opening today.
Dic. 21 - No reported opening today.
Dic. 20 - No reported opening today.
Dic. 19 - Afternoon: Es: G, EI, SM, LA. ON, HA.
Dic. 18 - No reported opening today.
Dic. 17 - No reported opening today.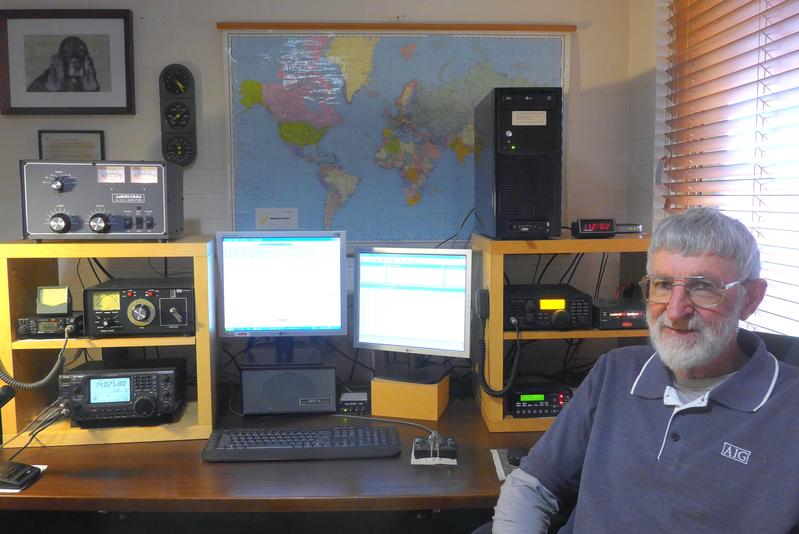 VK6RZ, Peter.
9G - Ghana - 24.12.18
Matt, IZ4YGS, is active as 9G5GS from Sanzule, West Takoradi (Western Region), Ghana. Matt is travelling to Ghana almost every month for work reasons and it will be so throughout 2019. He hope to be on-air from 80-6m using a FT-891 and wire antennas, SSB and FT8, mainly in the
evening. QSL via IZ4YGS, direct or eQSL.
FO - French Polynesia - 23.12.18
Hiro, JI1JKW Hiro will be active as FO/JI1JKW from Fakarava Atoll, Tuamotu Islands (OC-066), French Polynesia on 23-26 December. He plans to operate SSB, CW and FT8 on 40-6 metres. QSL via home call, direct or bureau.
HK - COLOMBIA - 24.12.18
Look for special event station 5K6RM to be active during the Manizales Fair <http://feriademanizales.gov.co> between January 5-12th. This activity is to commemorate and promote the fair.
Operations will be on 160-2 meters using CW, SSB and the Digital modes. Operators mentioned are HK6JIL, HK6BRK, HK6JCF, HK6F, HK6JG, HK6J, HK6PVA, HK4D/HK6, HK4GOO/HK6, HK4LIS/HK6, HK6ERU, HJ6PDA, HK6KDK, HK6GAU, HJ6RMM and HK6RUA. QSL via direct, by the Bureau, LoTW or eQSL. For more details, see: http://5k6rm.blogspot.com
VP5 - Turks and Caicos - 24.12.18
John, AF3K and Ross, W2TT will once again be active as VP5/homecall from Providenciales Island between March 27th and April 1st, 2019. Activity will be holiday style on 80-6 meters using CW, SSB, RTTY, FT8 and 6M MSK. They will also be in the CQWW WPX SSB Contest (March 30-31st) using the callsign VP5P as a Multi-2 entry. QSL VP5P via N2OO or ClubLog. QSL VP5/W2TT via N2OO, direct or LoTW. QSL VP5/AF3K via N2OO, LoTW or ClubLog.