Перевести
Меню сайта
Категории раздела
Наш опрос
Статистика
www.dxzone.com

| | |
| --- | --- |
| VHF Aurora : | |
| 144 MHz Es in EU : | |
| 70 MHz Es in EU : | |
| 50 MHz Es in EU : | |
| 144 MHz Es in NA : | |
| | |
| --- | --- |
| Today's MUF & Es : | |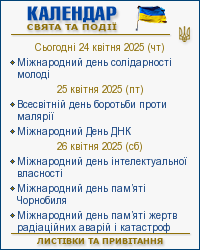 Главная » 2018 » Ноябрь » 09
---
Our Sun keeps us on our toes this week by sending another solar storm our way, even as we continue to recover from the previous one. Only two days ago we hit G2-levels and the effects are still waning. This means Earth's shield is a little rattled now and so it will be a bit more sensitive to the effects of the next storm. We could could bump back up to storm levels by November 9 with aurora coming down to mid-latitudes sporadically over the weekend. Learn the details of the coming solar storm, see why amateur radio operators are smiling despite a spotless Sun, and how your GPS reception will fare during this stormy week. For daily and often hourly updates (during active times) visit me on Twitter:

...

Читать дальше »


SB PROP @ ARL $ARLP045
ARLP045 Propagation de K7RA

ZCZC AP45
QST de W1AW 
Propagation Forecast Bulletin 45 ARLP045
From Tad Cook, K7RA
Seattle, WA November 9, 2018
To all radio amateurs 

SB PROP ARL ARLP045
ARLP045 Propagation de K7RA

At 2244 UTC on November 7 the Australian Space Forecast Centre
issued a geomagnetic disturbance warning due to a co-rotating
interaction region ahead of a coronal hole high speed solar wind
stream on November 9-10. Active geomagnetic conditions are predicted
for November 9, and unsettled to active conditions on November 10.

We saw another week with no sunspots, and the average daily solar
flux softened from 68.6 to 67.7. Average planetary A index rose from
4.4 to 12, while average mid-latitude A index went from 3.4 to 8.1.
On November 5 the planetary A index rose to 35, while Alaska's
college A index went to 44, indicating disturbed 
		
		

... 


		
			Читать дальше »
		
Просмотров:
154
|
|
Дата:
09.11.2018
|


SB DX @ ARL $ARLD046
ARLD046 DX news

ZCZC AE46
QST de W1AW 
DX Bulletin 46 ARLD046
From ARRL Headquarters 
Newington CT November 8, 2018
To all radio amateurs 

SB DX ARL ARLD046
ARLD046 DX news

This week's bulletin was made possible with information provided by
The Daily DX, the OPDX Bulletin, 425 DX News, DXNL, Contest Corral
from QST and the ARRL Contest Calendar and WA7BNM web sites. Thanks
to all.

SRI LANKA, 4S. Peter, DC0KK is QRV as 4S7KKG from Moragalla, IOTA
AS-003, until April 1, 2019. Activity is on the HF bands using
mainly CW and various digital modes. QSL via LoTW.

MADAGASCAR, 5R. Andy, OE7AJH and Thomas, OE7KUT are QRV as 5R8UP
from Antananarivo, IOTA AF-013, until November 13. Activity is
holiday style on 40 to 10 meters, and possibly 80 meters, using CW
and SSB, and mainly during their morning and evening hours. QSL via
OE7AJH. In addition, Eric, 
		
		

... 


		
			Читать дальше »
		
Вход на сайт
Поиск
УКВ ретранслятор ОДЕССА
:

Одесса 439,000/431,400 (-7,600) субтон 67.0
УКВ ретранслятор Сергеевка
:

Одесса 439,200/431,600 (-7,600) DMR, D-Star, Fusion, P-25
Поиск позывных
Календарь
Архив записей
Интересные сслки


Каталог русскоязычных сайтов AddsSites, бесплатная регистрация сайтов.