Перевести
Меню сайта
Категории раздела
Наш опрос
Статистика
www.dxzone.com

| | |
| --- | --- |
| VHF Aurora : | |
| 144 MHz Es in EU : | |
| 70 MHz Es in EU : | |
| 50 MHz Es in EU : | |
| 144 MHz Es in NA : | |
| | |
| --- | --- |
| Today's MUF & Es : | |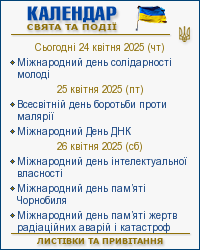 Главная » 2019 » Июнь » 15
---

This year's second Kidsday will be held on Saturday 15th of June.
The first Kids Day of 2019 was on Jan 15 2019.
Kids Day always runs from 1800 UTC through 2359 UTC
Twice a year, ARRL offers an event designed to promote Amateur Radio to our youth. Share the excitement with your kids or grandkids, a Scout troop, a church or the general public!
Kids Day is designed to give on-the-air experience to young people and hopefully foster interest in getting a license of their own. It is also intended to give older hams a chance to share their ... Читать дальше »


SB PROP @ ARL $ARLP024
ARLP024 Propagation de K7RA

ZCZC AP24
QST de W1AW 
Propagation Forecast Bulletin 24 ARLP024
From Tad Cook, K7RA
Seattle, WA June 14, 2019
To all radio amateurs 

SB PROP ARL ARLP024
ARLP024 Propagation de K7RA

The long string of days with no sunspots continues, with spots last
observed nearly a month ago, on May 18. According to
http://www.spaceweather.com on June 12, there have been no sunspots
for 24 days in a row.

Predicted solar flux for the next 45 days is 68 on June 14 through
July 28. That's right, the prediction updated on June 13 is nothing
but 68 on every day for the near future.

Predicted planetary A index is 8 on June 14, 10 on June 15-18, 8 on
June 19, 5 on June 20-23, then 8, 12 and 8 on June 24-26, 5 on June
27 through July 5, the
		
		

... 


		
			Читать дальше »
		
Вход на сайт
Поиск
ВП ГС"ВРЛ" в Одеській Області
УКВ ретранслятор ОДЕССА
Одесса 439,000/431,400 (-7,600) субтон 67.0
УКВ ретранслятор Сергеевка
Одесса 439,200/431,600 (-7,600) DMR, D-Star, Fusion, P-25
Поиск позывных
Календарь
Архив записей
Интересные сслки


Каталог русскоязычных сайтов AddsSites, бесплатная регистрация сайтов.