Перевести
Меню сайта
Категории раздела
Наш опрос
Статистика
www.dxzone.com

| | |
| --- | --- |
| VHF Aurora : | |
| 144 MHz Es in EU : | |
| 70 MHz Es in EU : | |
| 50 MHz Es in EU : | |
| 144 MHz Es in NA : | |
| | |
| --- | --- |
| Today's MUF & Es : | |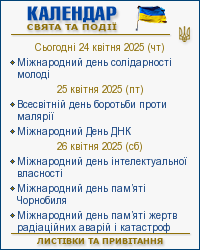 Главная » 2020 » Июнь » 04
---

NASA astronauts Bob Behnken, KE5GGX, and Doug Hurley, are settling in on board the International Space Station (ISS) after arriving aboard the first commercially built and operated US spacecraft to transport humans into orbit. Behnken and Hurley headed into space on Saturday, May 30, in the SpaceX Crew Dragon capsule, powered by a Falcon 9 launcher from Cape Kennedy. They docked at the ISS Harmony module on Sunday afternoon. ISS Commander Chris Cassidy, KF5KDR, and crew members Anatoly Ivanishin and Ivan Vagner welcomed their new colleagues.
"The whole world saw this mission, and we are so, so proud of everything you've done for our country and, ... Читать дальше »
Просмотров:
49
|
|
Дата:
04.06.2020
|

IOTA News from the
Deutscher Amateur Radio Club
Просмотров:
32
|
|
Дата:
03.06.2020
|
Вход на сайт
Поиск
ВП ГС"ВРЛ" в Одеській Області
УКВ ретранслятор ОДЕССА
Одесса 439,000/431,400 (-7,600) субтон 67.0
УКВ ретранслятор Сергеевка
Одесса 439,200/431,600 (-7,600) DMR, D-Star, Fusion, P-25
Поиск позывных
Календарь
Архив записей
Интересные сслки


Каталог русскоязычных сайтов AddsSites, бесплатная регистрация сайтов.