Перевести
Меню сайта
Категории раздела
Наш опрос
Статистика
www.dxzone.com

| | |
| --- | --- |
| VHF Aurora : | |
| 144 MHz Es in EU : | |
| 70 MHz Es in EU : | |
| 50 MHz Es in EU : | |
| 144 MHz Es in NA : | |
| | |
| --- | --- |
| Today's MUF & Es : | |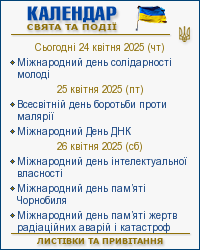 Главная » 2018 » Ноябрь » 7 » DXNL 2118 - November 7, 2018                       DX Newsletter
---
21:46
DXNL 2118 - November 7, 2018                       DX Newsletter

DXNL 2118 - November 7, 2018
DX Newsletter

a free and weekly service of
DARC Committee "DX"
(http://www.darcdxhf.de)

Editor: Klaus Poels, DL7UXG
(e-mail: dxnl@dxhf.darc.de)

translation by: Oliver Bock, DJ9AO


F, France:
TM100ARM commemorates the end of World War I 100 years ago between
the 9th and 12th. QSL via F5IQG (d).

FG, Guadeloupe:
The special event station TO40R operates in the context of the
transatlantic solo sailing race "Route du Rhum" from Guadeloupe
(NA-102). QRV between Nov. 11 and 25. QSL only via bureau and LoTW.

G, England:
Members of the Poldhu Amateur Radio Club will be active from the
Marconi Centre with the call GM100MPD between the 9th and 11th to
commemorate the end of WW I. QSL via G3UCQ.

G, England:
The Royal Navy Amateur Radio Society continues to mark the end of
WW I until Nov. 28 with the call GB100ARM. QSL via G0TOC (d/B).
www.gb2rn.org.uk

RA, Russia:
R130ANT and R130TU both remain active until the end of November,
celebrating the 130th birthday of pioneer aircraft designer Andrei
Nikolayevich Tupolev. A special award will be available as well.
QSL via UA3IIZ (d/B).

V4, St. Kitts and Nevis:
Gary/G0FWX operates holiday-style between Nov. 7 and 14 as V47FWX
from John's/V47JA shack. QSL via M0URX.

VE, Canada:
VO1A commemorates the end of World War I during November. QSL via
ClubLog OQRS, VO1IDX, LoTW.

VP9, Bermuda:
Georg/DK7LX will be active for 2 weeks, beginning Nov. 6, as
VP9/DK7LX from St. David's Island (NA-005, WW Loc. FM72) on 80-10m
(CW only). QSL via DK7LX (d/B), ClubLog OQRS.


Other stuff:
============
T31, Central Kiribati:
Ronald/PA3EWP announces that the website for T31EU has gone online
now: http://www.kanton2019.de/

QSL via PA2TMS:
Tom manages the following calls: PH00T, PH90T, PG90T, PA18CC und
PA10TA.


Preview:
========
ZA, Albania:
Henning/OU2I plans to operate again as ZA/OU2I. QRV between Nov. 21
and 26 on WARC bands (CW only) and during the CQ WW DX CW Contest.
QSL via LoTW, eQSL, OQRS.

9X, Rwanda:
Harald/DF2WO will be active from January 18 until February 14 once
again from Kigali. QRV as 9X2AW on 20, 17, 15, and 10m (CW, SSB,
RTTY, FT8). He is preparing to get on 160m. QSL via M0OXO.

Banana Island - AF-037:
Members of the F6KOP team are planning an activation of Banana
Island (AF-037) as 9LY1JM for January 9 to 21. The team, consisting
of 12 operators, wants to run 4 rigs on 160-10m (CW, SSB, RTTY,
PSK, FT8). More information to follow.


Abbreviations in this DXNL:
===========================
ARLHS Amateur Radio Lighthouse Society
IOTA Islands on the Air
LoTW Logbook of the World
OQRS Online QSL Request System
USi United States Islands Awards
WCA World Castles Award
WLOTA World Lighthouse On The Air Award
WRTC World Radiosport Team Championship


Upcoming Contests:
==================
07.11. UKEICC 80m Contest
10./11.11. WAE DX Contest (RTTY)
10./11.11. Japan International DX
10./11.11. OK/OM DX Contest
10./11.11. FIRAC-Contest
10./11.11. Aktivitaetswochenende
12.11. Military on the Air Contest


IOTA Compiled by Andreas, DK5ON (iota@dxhf.darc.de)
====

IOTA QRGs
CW: 28040 24920 21040 18098 14040 10114 7030 3530 kHz
SSB: 28560 28460 24950 21260 18128 14260 7055 3760 kHz


AS-013; 8Q, Maldive Islands: Braco OE1EMS/E77DX will be active
holiday-style from the Fihalhohi Island Resort on South Male Atoll.
QRV between the 10th and 25th as 8Q7DX on 160-10m and during the CQ
WW DX CW Contest. QSL via OE1EMS.

NA-004; KL, North Slope County Centre group: Rick/K6VVA plans to
activate Endicott (aka Endeavor) Island (USi AK-046S, WW Loc.
BQ60ai) between Nov. 8 and 11 as K6VVA/KL7, running a TS-480HX with
200W and a vertical antenna on 40, 30, and 20m (CW, some SSB). QSL
only via LoTW or ClubLog.

NA-106; KP2, Virgin Islands: John/KE4PLT and Ernesto/KN4PUD will be
signing KP2/homecalls until Nov. 16 from St. John Island. QRV on
40, 20, 17, 15, and 10m (mainly SSB, some FT8). QSL via homecalls
(d/B), LoTW, eQSL, ClubLog.

OC-002; VK9, Christmas Island: Michael/DF8AN will be active from
Christmas Island as VK9XQ between Nov. 9 and 17 on 160-6m on CW,
RTTY, and digital modes. QSL via DF8AN (d/B), eQSL.




QSL via LoTW: 4X6DK, 4Z4DX, 9G5AR, 9H6A, 9K2HN, 9V1XX, 9Y4D, A61HA, B4T,
C37NL, CN3A, CU3AA, CU3AK, CU3AN, EF8R, ER5DX, FR4QT, FY5KE, HB0A, HI3T, HI8S,
HK3TK, KG4HF, KP2M, OD5ZF, OD5ZZ, P40W, PJ2T, PZ5K, TC2MK, TF1OL, TF5B, UN5GM,
V26B, VK9XG, VU2LOC, VU2OT, VU2RCT, YB1HK, YB2BZ, YB3BBF, YC2DFD, YD3TSJ,
YG9DFK, YW4D, ZF1A, ZS1OPB, ZS6RAS


Thanks for contributing to this issue of the DXNL:
QRZ DX, I1JQJ/IK1ADH & 425 DX News, DxCoffee, DX World, VA3RJ,
KB8NW & OPDX-Bulletin, DF6EX (fuer WIN-QSL), DJ5AV, DJ9ZB, DK8JB,
DL1BAH, DL1SBF, DL7MAE, F6AJA & Les Nouvelles DX, Islands On The
Air, M0MDR, NG3K & ADXO, OE2IKN, OZ6OM & 50 MHz DX News, PA2TMS,
PA3EWP, W3UR & The Daily DX u.a.
Категория:
Радиолюбительские новости
|
Просмотров:
38
|
|
Вход на сайт
Поиск
УКВ ретранслятор ОДЕССА
:

Одесса 439,000/431,400 (-7,600) субтон 67.0
УКВ ретранслятор Сергеевка
:

Одесса 439,200/431,600 (-7,600) DMR, D-Star, Fusion, P-25
Поиск позывных
Календарь
Архив записей

.

Интересные сслки
Білий каталог веб ресурсів


Каталог русскоязычных сайтов AddsSites, бесплатная регистрация сайтов.