Перевести
Меню сайта
Категории раздела
Наш опрос
Статистика
www.dxzone.com

| | |
| --- | --- |
| VHF Aurora : | |
| 144 MHz Es in EU : | |
| 70 MHz Es in EU : | |
| 50 MHz Es in EU : | |
| 144 MHz Es in NA : | |
| | |
| --- | --- |
| Today's MUF & Es : | |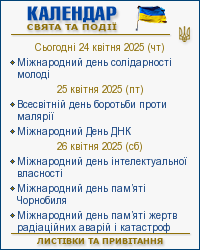 Главная » 2018 » Ноябрь » 13 » Ham Radio Deluxe
---
Ham Radio Deluxe 6.4.0.902 release is now available for download
Ham Radio Deluxe
Ham Radio Deluxe – 6.4.0.902
2018-11-11
Ver Casos6.4.0.902Ham Radio Deluxe
The 6.4.0.902 release is the final release of 2018. The next release will be in January 2019.
This release includes fixes for – logbook refreshing automatically on ADIF import, frequency correction for
N1MM integration, split operations with IC-7610, performance improvements,
double entry of QTH with certain integrations, 30 day solar data updates, FTdx-5000 power on function, update
for LOTW changes to security, and a number of crash scenarios gathered
rom the Microsoft dashboard.
0002317: [Bug] Imported ADIF records no longer displayed in open logbook (K7ZCZ)
0002576: [Bug] Command SPLIT not work properly IC-7610 HRD Build 794 (K7ZCZ)
0002710: [Bug] No Buttons are showing in Rig Control when connected to an IC-7851 (K7ZCZ)
0002845: [Bug] V6.4.0.876 – Random crashes\Lockups\closing of LB and DM where both are affected at the same
time. (WA9PIE)
0002886: [Enhancement] All: application startup could be faster (K7ZCZ)
0002889: [General] Relocate "LOTW" (import confirmations) menu item (WA9PIE)
0002893: [Bug] Incorrect frequency logged from N1MM+ (K7ZCZ)
0002900: [Bug] Digital Master: May crash while trying to post message from HRD Interface (K7ZCZ)
0002901: [Bug] Digital Master: crash when freeing HRDLOG_DATA structure (K7ZCZ)
0002910: [Maintenance] Double City entry in ALE QTH field at lookup. (K7ZCZ)
0002913: [Maintenance] LB: 30 Day Solar Data displays blank page (Win 7 only) (K7ZCZ)
0002916: [Maintenance] Change in Security layer for LoTW. (K7ZCZ)
0002920: [Bug] Logbook: Logfile view is difficult to use because of scrolling (K7ZCZ)
0002921: [Bug] Logbook: bad parameters to AddLogfile() might cause a crash (K7ZCZ)
0002922: [Bug] Logbook: can crash when handling database command in database dropdown menu (K7ZCZ)
0002923: [Bug] HRDStation: unchecked call to mbstowcs_s() causes crashes (K7ZCZ)
0002925: [Bug] Logbook: CLI "db refresh" command causes crash (K7ZCZ)
0002929: [Bug] Logbook: Code in the DX Cluster implementation frees memory twice, uses uninitialized variables
(K7ZCZ)
0002931: [Bug] Logbook: "Selection" pane choice isn't highlighted when re-opened, but still applied (K7ZCZ)
0002936: [Enhancement] FTDX-5000 will not power on via HRD (K7ZCZ)
Категория:
Радиолюбительские новости
|
Просмотров:
72
|
|
Вход на сайт
Поиск
УКВ ретранслятор ОДЕССА
:

Одесса 439,000/431,400 (-7,600) субтон 67.0
УКВ ретранслятор Сергеевка
:

Одесса 439,200/431,600 (-7,600) DMR, D-Star, Fusion, P-25
Поиск позывных
Календарь
Архив записей
Интересные сслки


Каталог русскоязычных сайтов AddsSites, бесплатная регистрация сайтов.