Перевести
Меню сайта
Категории раздела
Наш опрос
Статистика
www.dxzone.com

| | |
| --- | --- |
| VHF Aurora : | |
| 144 MHz Es in EU : | |
| 70 MHz Es in EU : | |
| 50 MHz Es in EU : | |
| 144 MHz Es in NA : | |
| | |
| --- | --- |
| Today's MUF & Es : | |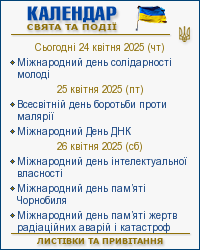 Главная » 2020 » Сентябрь » 1 » ​​​​​​​IOTA News from OPDX
---
07:41
​​​​​​​IOTA News from OPDX

IOTA News from OPDX
31 August, 2020
Island activities:
The following are IOTA operations that were active this past week between August 24 -29th (as per the DXCluster):
IOTA Callsign Island/GROUP Bands/Modes
------ ---------- ------------- ------------
AF-004 EA8W CANARY 17/10m; Digi
AF-014 CT3KN MADEIRA 40m; Digi
AF-018 IH9YMC PANTELLERIA 20m; SSB
AF-022 ZD7FT ST HELENA 20m; SSB
AS-002 A92FQ BAHRAIN 20m; SSB
AS-003 4S6NCH SRI LANKA 20m; FT8
AS-004 5B60AIF CYPRUS 30m; Digi
AS-004 5B60AMX CYPRUS 17/12m; Digi
AS-007 JA3KVT HONSHU 17m; Digi
AS-007 JH1HHC HONSHU 80m; FT8
AS-046 JS6TWW Minami-Daito 15m; Digi
EU-004 EA6/EA3HSO BALEARIC 20m; SSB
EU-004 EA6VQ BALEARIC 12m; Digi
EU-005 2W0NED GREAT BRITAIN 10m; SSB
EU-005 GB1945PJ GREAT BRITAIN 20m; CW
EU-008 2M0GOE INNER HEBRIDES 80m;
EU-009 MM0DGI ORKNEY 30m; CW
EU-014 TK/IK1TJK CORSICA 30m; FT8
EU-016 9A/OM1AVL DALMATIA SOUTH 40m; SSB
EU-021 TF3WK/P ICELAND 30m; CW
EU-024 IS0KNG SARDINIA 12m; Digi
EU-028 DJ5TM/P Pellworm 40m; SSB
EU-028 IK1MNF/IA5 TOSCANA 20m; SSB
EU-030 OZ1NKS/P BORNHOLM 40m; SSB
EU-031 IC8HRG CAMPANIA REGION 20m; SSB
EU-032 F/OE6MBG/P OLERON 40m; SSB
EU-036 LA9VBA SOR-TRONDELAG/MORE OG ROMSDAL COUNTY N 17m; Digi
EU-042 DJ4EL/P SCHLESWIG-HOLSTEIN STATE NW 40/20/17m; SSB
EU-044 LA/DL2SWW FINNMARK COUNTY WEST 40/20m; CW
EU-044 LA/DF9TM FINNMARK COUNTY WEST 40/20m; SSB
EU-054 IF9/IT9PPG EGADI 20m; CW
EU-055 LB5WB SOGN OG FJORDANE/HORDALAND/ROGALAND COUNTY 60m;
EU-064 F6GCP/P PAYS DE LA LOIRE REGION 30/20/17m; CW/FT8
EU-075 SV1EQU/8 PELOPONNISOS(ARGOLIS)/ATTIKI REGIO 20m; SSB
EU-081 TM2U BASSE-NORMANDIE (MANCHE EAST) REGION 80/60/30m; CW/SSB
EU-115 EI8JB IRELAND 20m; SSB
EU-115 GI0LDI IRELAND 20m; SSB
EU-115 MI6INB IRELAND 20m; SSB
EU-133 RA1L/P GULF OF FINLAND SOUTH 20m; SSB
EU-141 LA/DL2SWW FINNMARK COUNTY EAST 40/20m; CW
EU-165 IM0/IS0BWM SARDINIA'S COASTAL 20m; SSB
EU-175 CU3AK/P CENTRAL 20m; CW/SSB
NA-022 VP2EIH ANGUILLA 80m; SSB
NA-027 VO1CH NEWFOUNDLAND 15/12m; FT8
NA-027 VO1NE NEWFOUNDLAND 10m; Digi
NA-067 AF2F/W4 Hatters 40/30m; CW
NA-069 KK1TLS FLORIDA STATE SW 20m; SSB
NA-099 NP4AW PUERTO RICO 20m; CW
NA-134 OX3LX GREENLAND'S COASTAL ISLANDS NW 40m; Digi
OC-001 VK4FUEL AUSTRALIA 40m; Digi
OC-006 VK7XX TASMANIA 40m; Digi
OC-016 3D2AG VITI LEVU AND VANUA LEVU 40/17m; FT8
OC-034 YB9YBB NDONESIA WEST PAPUA 40m; Digi
OC-036 ZL1WN NORTH 40/20m; SSB
OC-042 4I1EBD LUZON 20m; SSB
OC-088 V85A BRUNEI 20m; SSB
OC-133 9M6NA SABAH'S COASTAL 20m; CW
SA-011 9Z4AH TRINIDAD 17m; SSB
SA-011 9Z4FE TRINIDAD 17m; SSB
SA-011 9Z4Y TRINIDAD 20m; SSB
SA-012 YV7BMZ NUEVA ESPARTA STATE 20m; Digi
SA-046 PY7RL/7 ITAMARACA 30m; Digi
** Thanks to the individuals who put the island/group and mode
on their QSNs on the PacketCluster reports....
AF-018. Operator Raffaele, IH9YMC, will be active from Pantelleria
Island (IIA TP-001, MIA MI-124, WW Loc. JM56XT), African Italy,
during the CQWW DX SSB Contest (October 24-25th) as a Single-
Op/Single-Band (??m) entry. QSL via LoTW.
AF-115. (New) The "DX-World.net" reports that earlier this year an
experienced IOTA team was issued the callsign ST6SIT to be
used to activate Mukawwar Island, Sudan, but it has been
postponed due to the CONVID-19 situation. This is a never
before activated IOTA in the Red Sea, off the coast of Sudan.
The team will now wait until the CONVID-19 situation improves
globally, and will eventually renew the ST6SIT license and
restart their plans.
AS-117. Kenji, JA4GXS, will be active as JA4GXS/5 from Otsu Island
between September 5-6th. Activity will be on 40/30/20 meters
using CW, SSB and FT8. QSL via JA4GXS, by the Bureau or direct.
EU-016. Operators Tom/9A2AA and Neno/9A5N will be active as homecall/p
from Lastovo Island (IOCA CI-051 and MIA MC-196) starting on
August 31st, for 10 days. The duo also plans to activate 35
islets and rocks around the Lastovo Island for the "Islands
of Croatia Award" (IOCA)[http://www.inet.hr/9a6aa/IOCA_IOTA/rule.htm].
QSL via their home callsigns.
EU-017. Members of the Oriental Sicily Contest Team (OSCT) will be
active as ID9/homecall from Panarea Island (IIA E006, IFF-0443)
between September 16-20th. Operators mentioned are Dario/IT9ZZO
(Teamleader), Riccardo/IT9NKT, Eugenio/IT9VKY, Giovanni/IT9GAC,
Alfio/IT9EJW, Salvatore/IT9LKX and Salvatore/IT9IDR. Activity
will be on 80-2 meters (and 10 GHz) using CW, SSB, RTTY and
FT8. There will be an online log and OQRS. For more details
and updates, see:
https://www.osct.it/index.php?option=com_
content&view=article
&id=14&Itemid=153
EU-039. Operators Fabien/F4HIK and Joel/F4IKA will be active as TM39EU
from Chausey Island between November 4-11th. Activity will be
on 80-10 meters using SSB, FT8, FT4, JS8 and BPSK, and if they
have time, some SSTV on 14230 kHz. QSL will be available through
eQSL.cc, QRZ.com and ClubLog. If needed, they will print a small
amout of paper QSLs for answering paper QSLs received.
EU-120. Members of the South Dorset Radio Society will be active as
GB0LUN from Lundy Island, situated in the BristolChannel about
10 miles from the North Devon coast, between September 26-28th.
Operators mentioned are Ray/M0XDL, Chris/M0XFL, Stuart/M0SGV
and Peter/G4UIX. Activity will be on various HF bands using
SSB and the Digital modes with a variety of vertical and
dipole antennas. QSL via eQSL, LoTW, but will respond to postal
cards (see QRZ.com).
NA-067. Matt, AF2F, will be active as AF2F/W4 from Hatteras Island
for about two weeks as of August 24th. Activity will be holiday
style on various HF bands (mostly 40m), including 6 meters,
and splitting operations between CW and FT8. The log will be
uploaded to LoTW and ClubLog daily. QSL via his home callsign
direct, ClubLog or LoTW.
NA-213. Operator Allan/KV4T and XYL Bridget/KS4YT will be active as
homecall/p from Dauphin Island (USI AL002S, Mobile county,
Alabama) between September 4-7th, depending on hurricane
damage. Activity will only be on 40 meters using FT8/FT4.
QSL via their home callsigns, LoTW or eQSL.
PLEASE NOTE: Since the Webmasters of the new <www.iota-world.org> have decided NOT to post or dedicate a Web page to announce upcoming IOTA operations, PLEASE send your IOTA operations information to the OPDX, and we will post it here in an upcoming bulletin......
OPDX
Просмотров:
38
|
|
Вход на сайт
Поиск
ВП ГС"ВРЛ" в Одеській Області
УКВ ретранслятор ОДЕССА
Одесса 439,000/431,400 (-7,600) субтон 67.0
УКВ ретранслятор Сергеевка
Одесса 439,200/431,600 (-7,600) DMR, D-Star, Fusion, P-25
Поиск позывных
Календарь
Архив записей
Интересные сслки


Каталог русскоязычных сайтов AddsSites, бесплатная регистрация сайтов.