Перевести
Меню сайта
Категории раздела
Наш опрос
Статистика
www.dxzone.com

| | |
| --- | --- |
| VHF Aurora : | |
| 144 MHz Es in EU : | |
| 70 MHz Es in EU : | |
| 50 MHz Es in EU : | |
| 144 MHz Es in NA : | |
| | |
| --- | --- |
| Today's MUF & Es : | |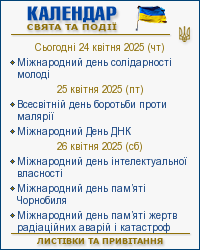 Главная » 2018 » Январь » 21
---

SB DX @ WW < KB8NW $OPDX.1348
Ohio/Penn DX Bulletin No. 1348

The Ohio/Penn DX PacketCluster
DX Bulletin No. 1348
BID: $OPDX.1348
January 22, 2018
Editor Tedd Mirgliotta, KB8NW
Provided by BARF80.ORG (Cleveland, Ohio)
Written and Sent from Strongsville, Ohio

Thanks to the Northern Ohio Amateur Radio Society, Northern Ohio DX
Association, Ohio/Penn PacketCluster Network, AB5K & the AR TelNet Clusters
Network, AF1G, N1DG, NJ1Q & W1AW, NG3K & ADXO, W3UR & The Daily DX,
N6PSE, K8GI, K8YSE, W8GEX & 60m DX News, 9A6AA, CO8ZZ, DL1SBF, DL7UX

...

Читать дальше »
Просмотров:
430
|
|
Дата:
21.01.2018
|
Operating Procedures During Hurricane Irma
Please be aware that due to the breadth of this series of weather events, numerous emergency and public service nets are in session, especially on the 80, 40, and 20 meter bands. US licensees are reminded that Part 97.101 (c) always gives priority to stations providing emergency communications. All stations should be aware that in a large-scale natural disaster, immediate threats to life and property can happen quickly. In order for Amateur Radio to play an effective role in supporting humanitarian efforts, it is key that all licensees cooperate to minimize potential on-air problems.
Amateurs should also be aware that the primary users on the 60-meter channels a ... Читать дальше »
Просмотров:
424
|
|
Дата:
21.01.2018
|
Вход на сайт
Поиск
ВП ГС"ВРЛ" в Одеській Області
УКВ ретранслятор ОДЕССА
Одесса 439,000/431,400 (-7,600) субтон 67.0
УКВ ретранслятор Сергеевка
Одесса 439,200/431,600 (-7,600) DMR, D-Star, Fusion, P-25
Поиск позывных
Календарь
Архив записей
Интересные сслки


Каталог русскоязычных сайтов AddsSites, бесплатная регистрация сайтов.