Перевести
Меню сайта
Категории раздела
Наш опрос
Статистика
www.dxzone.com

| | |
| --- | --- |
| VHF Aurora : | |
| 144 MHz Es in EU : | |
| 70 MHz Es in EU : | |
| 50 MHz Es in EU : | |
| 144 MHz Es in NA : | |
| | |
| --- | --- |
| Today's MUF & Es : | |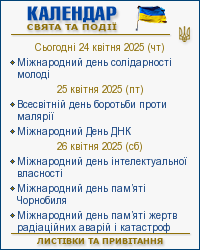 Главная » 2018 » Январь » 4 » DXNL 2074 - January 03, 2018
---
00:42
DXNL 2074 - January 03, 2018
DXNL 2074 - January 03, 2018
DX Newsletter

a free and weekly service of
DARC Committee "DX"
(http://www.darcdxhf.de)

Editor: Klaus Poels, DL7UXG
(e-mail: dxnl@dxhf.darc.de)

translation by: Oliver Bock, DJ9AO


3D2, Fiji:
Jim/WB2JTO pays Taveuni Island (OC-016, WW Loc. AH03bh) a visit
from the beginning of January until mid-March. QRV as 3D2JS on
80-10m (CW, SSB, digital modes). QSL via WB2JTO (d).

6O, Somalia:
Ken/LA7GIA and Adrian/KO8SCA are going to put Somalia on the air
from the 3rd to 16th as 6O6O on CW, SSB, RTTY, and FT8. QSL via
M0OXO, LoTW, ClubLog. http://www.la7gia.com/

A5, Bhutan:
Pat/N2IEN operates as A52PD between Jan. 2 and 14 on HF (CW,
digital modes). QSL via N2IEN (d), LoTW, eQSL.

A7, Qatar:
Alain/F6BFH is currently active from Qatar until the 12th. QRV
either as A7/F6BFH or with a native callsign. He also plans to
activate the IOTA reference AS-088 for 48 hours. QSL via F6BFH.

DL, Germany:
The special event station DM900ZWI (special DOK 900Z) celebrates
the 900th anniversary of the city Zwickau during 2018. QSL via
DM5JBN (d/B).

DL, Germany:
The DARC club in Biberach an der Riss (P21) celebrates its 60th
anniversary with the two special event calls DK60BIB (special DOK
60P21)and DL60BIB (special DOK 60P21). QSL via bureau.

DL, Germany:
The Hanseatic city Rostock was founded 800 years ago. The jubilee
will be celebrated on the air with the call DQ800HRO (special DOK
800HRO) between Jan. 1 and July 31, and Sept. 1 and Dec. 31. During
August the station hands out the special DOK HSR18 for the
Hanse-Sail 2018. QSL via DL5KVV (d/B).

DL, Germany:
Operators from Muenster will me drawing attention to the 101st
German Catholics Day (May 9 to 13) with the call DQ2018KTMS
(special DOK 18KTMS). QSL via bureau, eQSL.

EI, Ireland:
EI100MCV commemorates the sinking of RMS Leinster 100 years ago
during 2018. MCV was the ship's original call sign. QSL via bureau.

HH, Haiti:
HH70A (NA-096) celebrates the 70th anniversary of the Radio Club
D'Haiti until June 3. QSL via W3HNK.

JA, Japan:
Take/JA8DKJ operates as 8J8SSF (Hokkaido, AS-078) around the
Sapporo Snow Festival between Jan. 5 and Feb. 12. QSLs to be sent
automagically via the bureau.

LZ, Bulgaria:
The Bulgarian Radio Club Blagovestnik (LZ1KCP) continues to honour
the memory of Bulgarian Saints during 2018 with a new All Saints -
2018 award. The special event call for January is LZ1833PSS. QSL
via bureau, LZ1KCP (d). http://www.lz1kcp.com/

XW, Laos:
John/KK4FB operates as XW4FB between the 9th and 23rd. QSL via
LoTW.

YJ, Vanuatu:
Chris/VK2YUS is going to work from Efate Island (OC-035) as YJ0CA
between Jan. 9 and 17. QSL via VK2YUS (d).

ISWL-Aktivitaeten:
During January George/G1IPU activates the club call GX4BJC/a (WAB
TM11) and Geoff/M1EDF the club call MX1SWL/a (WAB SK20). QSL via
G6XOU (d/B), eQSL. http://www.iswl.org.uk/


Preview:
========
CN, Morocco:
Manfred/DK1BT, Wolf/DL4WK, Sigi/DL7DF, and Frank/DL7UFR have plans
to operate from Tahazout between Feb. 13 and 20 as CN2DF and CN2FR
with two stations on 160-10m (CW, SSB, RTTY, PSK31). QSL for both
calls via DL7DF (d/B). http://www.dl7df.com/cn/


Other stuff:
============
Winter Olympic Games - 2018 PyeongChang:
Korean amateurs may mark the 23rd Winter Olympic Games by modifying
their prefix with a 23 between Jan. 1 and Feb. 28 according to the
following scheme:
HL1XXX -> HL23XXX
DS1XXX, DS2XXX....DS5XXX -> DS23XXX/1, DS23XXX/2 .... DS23XXX/5
club callsigns (call area 0) like HL0XX, DS0XX, 6K0XX etc use
HL23XX, DS23XX, 6K23XX.
Examples: HL1VAU -> HL23VAU, DS4NYE -> DS23NYE/4,
and D70LW -> D723LW. The earlier announced special event calls
HL0WOP and DT23WOP remain active as well.
https://www.pyeongchang2018.com/en/index
(Rocky/HL1VAU)


Abbreviations in this DXNL:
===========================
ARLHS Amateur Radio Lighthouse Society
IOTA Islands on the Air
KARL Korea Amateur Radio League
LoTW Logbook of the World
OQRS Online QSL Request System
WAB Worked All Britain
WCA World Castles Award
WLOTA World Lighthouse On The Air Award
WRTC World Radiosport Team Championship


Upcoming Contests:
==================
03.01. UKEICC 80m Contest
06.01. 070 Club PSK-Fest
06.01. Schwaben-Contest
06./07.01. ARRL RTTY Roundup
06./07.01. EUCW 160m Contest


IOTA Compiled by Andreas, DK5ON (iota@dxhf.darc.de)
====

IOTA QRGs
CW: 28040 24920 21040 18098 14040 10114 7030 3530 kHz
SSB: 28560 28460 24950 21260 18128 14260 7055 3760 kHz

NA-072; HP. Panama/ Darien Province group: Massimo/HP1MAC,
Ricardo/HP1RIS, Gianni/ HP1YLS, and Stefan/HP1DRK are going to
activate Taboga Island from the 6th to the 9th as H91IT. QSL via
HP1RCP.



* QSL via bureau: 8P5A, AO4HAG, AO5ANT, E6GG, FS/NF9V, V26BH,
VP5/W0BM, VP9/M0BLF, ZS8C
* QSL via LoTW: 3C1L, 3D2TS, 5B4AAB, 7X2KF, 9M2CNC, 9U4M, 9M2TO,
A71AM, BG4VRG, BV1EK, BX4AL, C4W, CU2/DL3KDV, DA0WRTC, EA8AM,
EA8PT, EF8R, FR5ZE, V5/DL7YS/p, SV5AZK, TA1MFR, UN7JID, VE1RAC,
VK7SM, VY2TT, YV5JBI, ZS2I

Thanks for contributing to this issue of the DXNL:
QRZ DX, I1JQJ/IK1ADH & 425 DX News, DxCoffee, DX World, VA3RJ,
KB8NW & OPDX-Bulletin, DF6EX (fuer WIN-QSL), DJ5AV, DJ9ZB, DK8JB,
DL1BAH, DL1SBF, DL7MAE, F6AJA & Les Nouvelles DX, HL1VAU, HP1RIS,
KO8SCA, NG3K & ADXO, OE2IKN, OZ6OM & 50 MHz DX News, RSGB IOTA
Homepage, W3UR & The Daily DX, WO2N u.a.
Просмотров:
142
|
|
Вход на сайт
Поиск
УКВ ретранслятор ОДЕССА
:

Одесса 439,000/431,400 (-7,600) субтон 67.0
УКВ ретранслятор Сергеевка
:

Одесса 439,200/431,600 (-7,600) DMR, D-Star, Fusion, P-25
Поиск позывных
Календарь
Архив записей

.

Интересные сслки
Безкоштовний каталог сайтів